Art? Or Theft? A Closer Look at Appropriation Art & the Law
78 Queen's Park, Bennett Lecture Hall, (Room P120), Jackman Law Building
Time: Mar 3rd, 12:30 pm End: Mar 3rd, 2:00 pm
Interest Categories: Visual Studies (UTM), Law, Faculty of , Arts, Culture and Media (UTSC), Art (FAS), 2000-
Discussion
The Faculty of Law presents
Art? Or Theft? A Closer Look at Appropriation Art & the Law
A discussion between
Professor Amy Adler, NYU School of Law
and
Artist Raymond Waters, Raymond Waters Studio
Moderated by
Professor Craig Scott, Osgoode Hall Law School
Friday, March 3, 2017
12:30 p.m. - 2:00 p.m. 
MOVED TO A BIGGER ROOM!
Bennett Lecture Hall (Room P120) 
Jackman Law Building, University of Toronto
78 Queen's Park
Join us as Professor Amy Adler, an expert in art law and freedom of expression, and artist Raymond Waters http://www.raymondwaters.com/ explore the uneasy relationship between intellectual property law and appropriation art - art that recontextualizes, copies and alters the pre-existing works of other artists without their permission. Appropriation art can run afoul of many of the hallowed doctrines of copyright law, such as originality, moral rights, and the derivative work right. But do these foundational legal concepts burden creativity, and empower the law to decide what is, and is not, 'art'?
Our Speakers: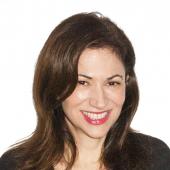 Amy Adler is the Emily Kempin Professor of Law at New York University School of Law, where she teaches Art Law, First Amendment Law, and Feminist Jurisprudence. The Law School awarded her its Podell Distinguished Teaching Award in 2015. Adler's recent scholarship addresses an array of issues such as the First Amendment treatment of visual images, the misfit between copyright law and the art market, the legal regulation of pornography, and the moral rights of artists. A leading expert on the intersection of art and law, Adler has lectured about these topics to a wide variety of audiences, from attorneys general to museum curators to the FBI. Adler graduated from the Yale Law School, where she was a senior editor of the Yale Law Journal. She graduated summa cum laude from Yale University, where she was elected to Phi Beta Kappa and where she received the Marshall Allison Prize in the arts and letters. Adler clerked for Judge John M. Walker Jr. of the US Court of Appeals for the Second Circuit and worked as an associate at Debevoise & Plimpton before joining the NYU Law faculty.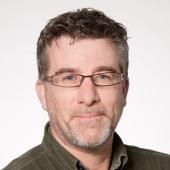 Craig Scott joined Osgoode Hall Law School in 2000, following a term as a Jean Monnet Fellow at the European University Institute in Florence. From 2001 to 2004, he was Osgoode's inaugural Associate Dean (Research and Graduate Studies). During the 2010-2011 academic year, he was an Ikerbasque Fellow with the Basque Government's Foundation for Science, based in Bilbao at the Universidad de Deusto. He was Director of the Jack and Mae Nathanson Centre on Transnational Human Rights, Crime and Security from 2006 until the end of 2011. Professor Craig Scott's teaching and research have been primarily in the fields of public international law and private international law, with a focus on the place of international human rights law in both of these fields. Professor Scott was a member of the University of Toronto Faculty of Law from 1989 to 2001. Prior to starting his academic career, he served as law clerk to the former Chief Justice of the Supreme Court of Canada, Brian Dickson. He attended the Universities of Oxford and London on a Rhodes Scholarship. From March 2012 to October 2015, he served as Member of Parliament for Toronto-Danforth, and was the New Democratic Party's Official Opposition Critic for Democratic and Parliamentary Reform.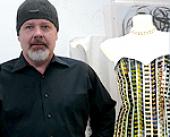 Raymond Waters' work explores the tensions between objects and social, cultural, political and economic discourse to highlight the meaning and social construction of 'value'. In his work with film, Waters deconstructs this medium - which customarily is in motion - by cutting and stilling film into stationary sculpture such as 'couture' and 'stained glass'. The contrast of structure, proximity, and meaning is highlighted in his work. For example, Waters cuts frames from the classic Charlie Chaplin film, "Modern Times" to create the grandeur of a black and white ballroom dress worn to affairs of the elite. The meaning of the film frames themselves, however, explores the challenges faced by the working class within capitalism, industrialization, and the great depression. Waters is currently exploring homelessness in his E Pluribus Unum series, in which he creates life-size human figures out of coins to explore society's devaluation of a person through its creation of the homeless, penny by penny. Waters' work has been shown at many art fairs including the Toronto International Art Fair, the Affordable Art Fair (New York), ArtHamptons (Bridgehampton NY), Photo Miami, as well as Art Miami (FL). His work has traded on the secondary markets, selling at auction houses in New York such as the contemporary auction house, Phillips dePury (now Phillips).