Hearing Riel is a FREE, day-long symposium exploring the complex biographical, historical and political terrain of Harry Somers' landmark Canadian opera, Louis Riel. This special, one-day-only event is presented by the Canadian Opera Company in partnership with University of Toronto's Faculty of Music and the Humanities Initiative of the Munk School of Global Affairs.
Date: Friday, April 21, 2017, 9 a.m.-5 p.m.
Location: Innis Town Hall, 2 Sussex Ave., Toronto (St. George Campus, University of Toronto)

Admission: Reserve FREE tickets online or by calling the COC Box Office at 416-363-8231.
There is a limit of one ticket per person. As this is a free event, our policy is to overbook. In case of a full program, your reservation may not guarantee admission. Unclaimed reservations will be released to standby customers ten minutes prior to the start of the program. We recommend that you arrive early. General admission seating will be in effect.
PRESENTERS AND DISTINGUISHED GUESTS: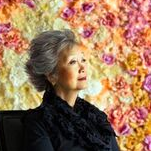 The Right Honourable Adrienne Clarkson, 26th Governor General of Canada (1999-2005), came to Canada from Hong Kong as a refugee in 1942 and made the astonishing journey from a penniless child to accomplished broadcaster and distinguished public servant in a multi-faceted lifetime. Madame Clarkson is the bestselling author of the 2014 CBC Massey Lectures Belonging: The Paradox of Citizenship, Room for All of Us: Surprising Stories of Loss and Transformation, Heart Matters: A Memoir, and a biography of Dr. Norman Bethune, the Canadian hero of the Chinese people. In 2005, she co-founded the Institute for Canadian Citizenship (ICC) to help new citizens in Canada integrate into Canadian life. The ICC hosts the annual 6 Degrees Citizen Space, the global forum on citizenship, immigration, inclusion, and diversity in the 21st century. In 2006, she established the Clarkson Cup, the championship trophy for Women's Hockey. A Privy Councillor and Companion of the Order of Canada, Madame Clarkson lives in Toronto.
---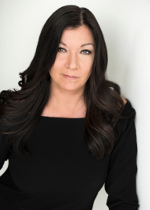 Marie Clements is a writer, director and producer who has worked to ignite her brand of independent story-making in a variety of mediums including film, t.v., radio, new media and live performance. Her latest works as writer/director include The Road Forward, a feature musical documentary produced by The National Film Board; The Edward Curtis Project produced by The National Arts Centre/The Great Canadian Theatre Centre/red diva projects and, the live performance version of The Road Forward at The Push International Performing Arts Festival. Her thirteen plays including Copper Thunderbird, Burning Vision, and The Unnatural and Accidental Women have been presented on some of the most prestigious stages for Canadian and international work including the Festival de Theatre des Ameriques/Montreal, The National Arts Centre and The Magnetic North Festival/Ottawa. Her work has garnered numerous awards and publications including the 2004 Canada- Japan Literary Award, two prestigious Governor General's Literary Award nominations for Burning Vision and Copper Thunderbird. Her libretto Missing will be composed by Brian Current, directed by Peter Hinton and produced by City Opera Vancouver and Pacific Opera. She is president of her film company MCM, and artistic director of red diva projects.
---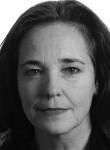 Paula Danckert is a dramaturg, producer of live radio and performance, Foley artist and teacher. She was the dramaturg on Missing, librettist Marie Clements, composer Brian Current. From 2012 – 2014 she was the Foley Artist and Assistant Director on an adaptation of Dylan Thomas's Under Milkwood, a new opera written and composed by John Metcalf which toured Wales. For five years she worked as Company Dramaturg and Artistic Associate at Canada's National Arts Centre. Before joining the NAC, Paula was the Artistic & Executive Director of Playwrights' Workshop Montreal for 9 ½ years. In Halifax, Nova Scotia she was President of Playwrights' Atlantic Resource Centre, and a drama producer at the Canadian Broadcasting Corporation. She was also Associate Producer for Live Art Productions: New Dance Series, Foley artist for Salter Street Films, and host of Artspeak on CKDU- FM. She has been the Associate Dramaturg at The New Play Centre in Vancouver, at Banff's Playwrights Colony and at The Stratford Shakespeare Festival.  She has developed new works with playwrights all over Canada and her career in the fields of production and performance span more than 30 years. Paula graduated from Canada's National Theatre School where she taught for many years. She is currently a graduate student at The Centre for Drama, Theatre and Performance at the University of Toronto.
---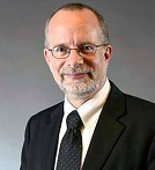 Robin Elliott studied music at Queen's University (violin and chamber music) and the University of Toronto (musicology). After six years as a faculty member at University College Dublin (UCD), he was appointed to the Jean A. Chalmers Chair in Canadian Music in the Faculty of Music at the University of Toronto in 2002. During the 2013-14 academic year he returned to UCD to serve as the Craig Dobbin Professor of Canadian Studies. The main focus of his scholarly work is composed Canadian music; he has produced a dozen books and editions of music (as author or editor), and nearly 100 articles of varying length. He co-edited (with John Beckwith) a selection of writings by the late Helmut Kallmann, which was published by Wilfrid Laurier University Press in 2013. He is an enthusiastic lecturer on musical topics and has given community talks for the Toronto Summer Music Festival, the Later Life Learning series, the University of Toronto, and Cantabile Chamber Singers. He is also the historian for the Women's Musical Club of Toronto and coordinates their pre-concert lecture series, "Tuning Your Mind".
---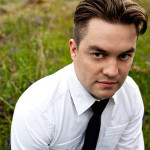 Adam Gaudry, Ph.D. is a Métis Assistant Professor in the Faculty of Native Studies and Department of Political Science at the University of Alberta. His research is primarily concerned with nineteenth-century Métis political thought, the formation of a Metis-Canada treaty relationship in 1870, and the subsequent non-implementation of that agreement. This project argues for the ongoing existence a "Manitoba treaty" between the Métis people and Canada necessitates the maintenance of a respectful and bilateral political relationship between treaty partners. This work is being revised into a book for publication. Adam also writes on matters of Métis identity, particularly the role of nationalism and peoplehood in informing Métis citizenship. Adam received his Ph.D. from the Indigenous Governance Program at the University of Victoria, and his MA in Sociology and BAH in Political Studies from Queen's University. For his doctoral research, Adam was the Henry Roe Cloud Dissertation Writing Fellowship at Yale University for 2012-2013. He is also a co-investigator on the SSHRC-funded Métis Treaties Project. Adam has published articles in Native American and Indigenous Studies, The Wicazo Sa Review, aboriginal policy studies, and the Canadian Journal of Native Education along with chapters in edited collections on Métis identity, research ethics, and methodology.
---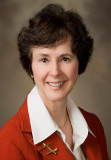 Sherrill Grace is a UBC Killam University Professor Emerita who has published extensively on Canadian literature and the arts. Among her recent books are On the Art of Being Canadian (2009) and Landscapes of War and Memory (2014). Her biography of Canadian author Timothy Findley will appear in 2018.  She is an Officer of the Order of Canada, a Fellow of the Royal Society of Canada, winner of the 2008 Canada Council Killam Prize in Humanities, and several other awards.

---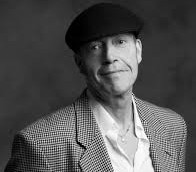 Director Peter Hinton's recent credits include: Bombay Black, Factory Theatre, Alice in Wonderland, Shaw Festival, Funny Girl, Segal Centre, Constellations, Centaur Theatre/Canadian Stage Company.  From 2005-2012, Peter was Artistic Director of English Theatre at Canada's National Arts Centre. Previously, he was associate artist at The Stratford Festival, Dramaturg in Residence at Playwrights Workshop Montreal and Associate Artistic Director at the Canadian Stage. Peter has taught at the National Theatre School, Ryerson University and is currently the professional mentor for the York University/Canadian Stage MFA program in directing. Upcoming projects include Millennial Malcontent for Tarragon Theatre, All's Well That Ends Well for The Shakespeare Company, An Octoroon, Shaw Festival and in the fall of 2017, Peter will direct the world premiere of Missing, by Brian Current and Marie Clements, City Opera Vancouver/Pacific Opera.  In 2009, Peter was made an Officer of the Order of Canada.
---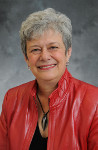 Linda Hutcheon, University Professor Emeritus of English and Comparative Literature, is a specialist in modern and postmodern culture and critical theory (especially irony, parody and adaptation), on which she has published 9 books. She is guilty of having indulged in interdisciplinary work with Michael Hutcheon, M.D., Professor of Medicine, U of T, on the intersection of medical and cultural history, studied through the vehicle of opera. They have published 4 books on topics such as disease, death and the body—most recently, Four Last Songs: Aging and Creativity in Verdi, Strauss, Messiaen, and Britten (U of Chicago Press, 2015).

---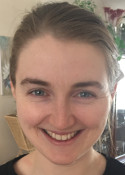 Taryn Jackson is a graduate student of musicology at the University of Toronto. Her research interests are eclectic, but she is committed to an interdisciplinary research approach, and engaging and interactive forms of pedagogy. She plays trumpet as a member of the 7th Toronto Artillery Band in both the concert band and brass quintet. She graduated from her Bachelor of Music with greatest distinction at Brandon University in 2015 in trumpet performance.
---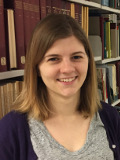 Sarah Koval is a second-year master's student in musicology at the University of Toronto. In the course of the past year, she and Taryn Jackson created a podcast on the Canadian Opera Company's production of Louis Riel, examining the opera from multiple perspectives through interviews with historians, cast members past and present, and many others. Sarah received her Bachelor of Music from the University of Toronto (2015) and her Bachelor of Arts in English language and literature from Queen's University (2011).
---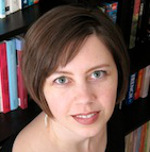 Sherry Lee is an Associate Professor of Musicology, a Fellow of Trinity College, and an Associate of Victoria College at the University of Toronto, where she also serves as the Associate Dean of Research for the Faculty of Music. Her research and teaching interests are focused in the music of the nineteenth and twentieth centuries and include opera, aesthetics, and cultures of modernism. She is frequently engaged with academic and community audiences alike, hosting public events with the Faculty of Music, the Jackman Humanities Institute, and the Luminato Festival, and giving public lectures for the Bard Music Festival, the Women's Musical Club, and the Vancouver International Song Institute, among others. This is her tenth year of exciting collaboration in the Humanities Initiative of the Munk School of Global Affairs.
---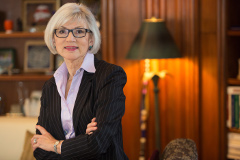 The Right Honourable Beverley McLachlin, P.C., Chief Justice of Canada spent her formative years in Pincher Creek, Alberta and was educated at the University of Alberta, where she received a B.A. (Honours) in Philosophy in 1965. She pursued her studies at the University of Alberta and, in 1968, received both an M.A. in Philosophy and an LL.B. She was called to the Alberta Bar in 1969 and to the British Columbia Bar in 1971 and practised law in Alberta and British Columbia.  Commencing in 1974, she taught for seven years in the Faculty of Law at the University of British Columbia as a tenured Associate Professor.  Her judicial career began in April 1981 when she was appointed to the Vancouver County Court. In September 1981, she was appointed to the Supreme Court of British Columbia. She was elevated to the British Columbia Court of Appeal in December of 1985 and was appointed Chief Justice of the Supreme Court of British Columbia in September 1988.  Seven months later, in April 1989, she was sworn in as a Justice of the Supreme Court of Canada. On January 7, 2000, she was appointed Chief Justice of Canada. She is the first woman in Canada to hold this position.  In addition to her judicial duties at the Supreme Court, the Chief Justice chairs the Canadian Judicial Council, the Advisory Council of the Order of Canada and the Board of Governors of the National Judicial Institute. The Chief Justice is the author of numerous articles and publications.
---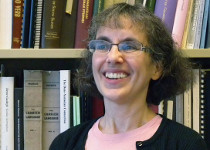 Keren Rice was the first director and is currently Interim Director of the Centre for Indigenous Studies at the University of Toronto. She has spent many years studying the Dene (Slavey)  language of Canada's Northwest Territories, and has worked with people in the communities there to sustain and revitalize the language. She has been involved in many projects, including one on language, music, place, and self-government, and one on caribou, where she focuses on the language and what we learn from it about the topic of the project.
---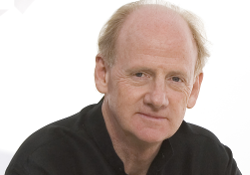 John Ralston Saul is an award winning essayist and novelist. His fourteen works have been translated into twenty-eight languages in thirty-seven countries. His most recent works, The Comeback (Le Grand Retour) and A Fair Country (Mon pays métis) are examinations of the remarkable resurgence to power of Indigenous peoples in Canada and have greatly influenced the national conversation on these issues. Saul is the former President of PEN International, co-Founder and co-Chair of the Institute for Canadian Citizenship and 6 Degrees Citizen Space. He is a Companion of the Order of Canada and the Order of Ontario and Chevalier in the Ordre des Arts et des Lettres of France.
---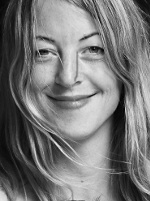 Estelle Shook, assistant director of the COC's new production of Louis Riel, is a Métis artist from British Columbia. Artistic director of Caravan Farm Theatre from 1998 to 2010, and current interim artistic and managing director, she recently directed the Dora Award-winning Sunday in Sodom for Canadian Stage. Shook is also a descendant of Saskatchewan pioneer Thomas McKay, who testified at the trial of Louis Riel in 1885. Shook makes her opera debut with Louis Riel, bringing personal, professional and cultural perspectives to the production.
---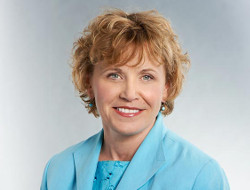 Jean Teillet is Senior Counsel with Pape Salter Teillet LLP and specializes in Indigenous rights law. Jean has long been engaged in negotiations and litigation with provincial and federal governments concerning Métis and First Nation land rights, harvesting rights, commercial harvesting and self-government. She has served as counsel before all levels of court, including lead counsel for the landmark case R. v. Powley in which the Supreme Court of Canada affirmed constitutional protection of Métis harvesting rights. Among other significant Indigenous rights cases, she was co-counsel with Arthur Pape in Taku River Tlingit First Nation v. B.C., the companion case to Haida Nation v. B.C., in which the Supreme Court of Canada established consultation requirements with respect to Indigenous rights. She is currently the chief negotiator for the Sto:lo Xwexwilmexw in the BC treaty process and was part of the Pape Salter Teillet LLP legal team on the Tlicho Land Claims and Self-Government Agreement negotiations. Jean was a founder of the Métis Nation of Ontario and the National Aboriginal Moot. She sits on the Canadian Judicial Council Chairperson's Advisory Group and the Indigenous Bar Association Ethics Committee. She is Vice Chair of Indspire (formerly the National Aboriginal Achievement Foundation) and is on advisory boards for The Charter Project, Windsor Law School and Journal of Law & Equity, University of Toronto.
---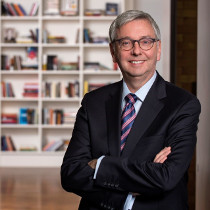 Stephen J. Toope is Director of the Munk School of Global Affairs at the University of Toronto, President of the Federation for the Humanities and Social Sciences, and an Officer of the Order of Canada. From 2006-2014, he was President and Vice-Chancellor of the University of British Columbia. In October 2017, he will become Vice-Chancellor of the University of Cambridge. A former President of the Pierre Elliott Trudeau Foundation and Dean of Law at McGill University, Dr. Toope also served as Law Clerk to the Rt. Hon. Brian Dickson of the Supreme Court of Canada, and as Chair of the United Nations Working Group on Enforced and Involuntary Disappearances. He co-authored Legitimacy and Legality in International Law: An Interactional Account with Jutta Brunnée which won the American Society of International Law's Certificate of Merit for Creative Scholarship. Dr. Toope publishes in leading international journals on international dispute resolution, human rights, the use of force, and international legal theory, and has taught and lectured at leading universities around the globe.