Games and the Good Life: From Baseball to Business
When and Where
Wednesday, September 21, 2022

4:00 pm

to

6:00 pm
Jackman Humanities Building
170 St George St Toronto, ON M5R 2M8
Description
To celebrate the 15th anniversary of its founding, the JHI has established an annual lecture series. Named in recognition of the Honourable Henry N.R. Jackman's generous support and tireless work championing research in the humanities, the series will host talks on the most intriguing ideas and questions in art, history, literature, philosophy and other aspects of human culture.
Thomas Hurka, Jackman Distinguished Chair in Philosophical Studies, will deliver the inaugural Jackman Annual Lecture, co-hosted by Melanie Woodin, dean of the Faculty of Arts & Science, with a presentation called Games and the Good Life: From Baseball to Business.
Hurka's research interests include moral and political philosophy, normative ethical theory and perfectionist moral theories. He is the author of the books Games, Sports, and Play; Perfectionism; Virtue, Vice, and Value; The Best Things in Life, and British Ethical Theorists from Sidgwick to Ewing, as well as numerous articles in theoretical and applied ethics.
This event will also be live-streamed. Details TBA.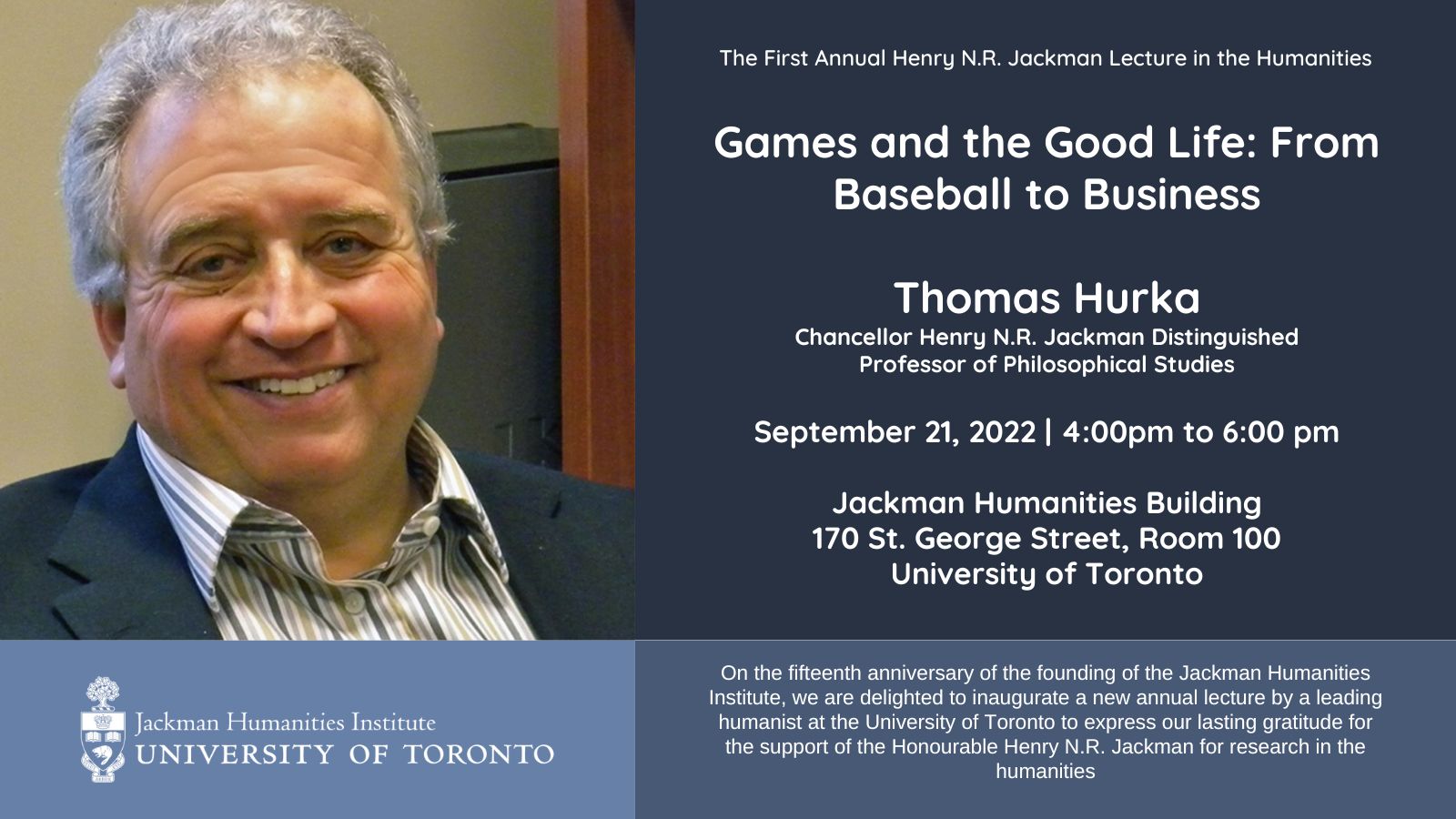 Sponsors
Jackman Humanities Institute
Map
170 St George St Toronto, ON M5R 2M8
Audiences