Can Marxists do Queer Theory?
When and Where
Friday, February 25, 2022

12:00 pm

to

2:00 pm
Description
In this talk, Bogdan Popa will discuss the intersections between queer theory and Marxism in post-socialist East Europe. Part of the Queer Pleasure Speakers Series.   
Author Details: Bogdan Popa is Senior Researcher in the Department of Literature and Cultural Studies, Transylvania University, Brașov, Romania. He/they is an intellectual historian specialising in the history of ideas in 19th- and 20th-century Europe. Their research interests include the historical transformation of sexuality and gender, histories of Marxism in Eastern Europe, and the intersection between film studies and political theory.
Bogdan's new book, De-centering Queer Theory: Communist sexuality in the flow during and after the Cold War (Manchester University Press, 2021) not only analyses competitive models of Cold War sexuality, but also inserts a Marxist epistemology in queer theory. It is an essential contribution to a scholarship that interrogates queer liberalism and new formations of anti-gender ideology in Eastern Europe. Also, they recently published "Trans politics and the legacy of nationalism in Eastern Europe", Hungarian Studies Review, 2021, December issue and "The future of Stalinist art: Muñoz's queer theory and the de-contextualization of history", Law, Culture and Humanities, 2021. They currently work on a book about the indigenization of Marxism in Romania.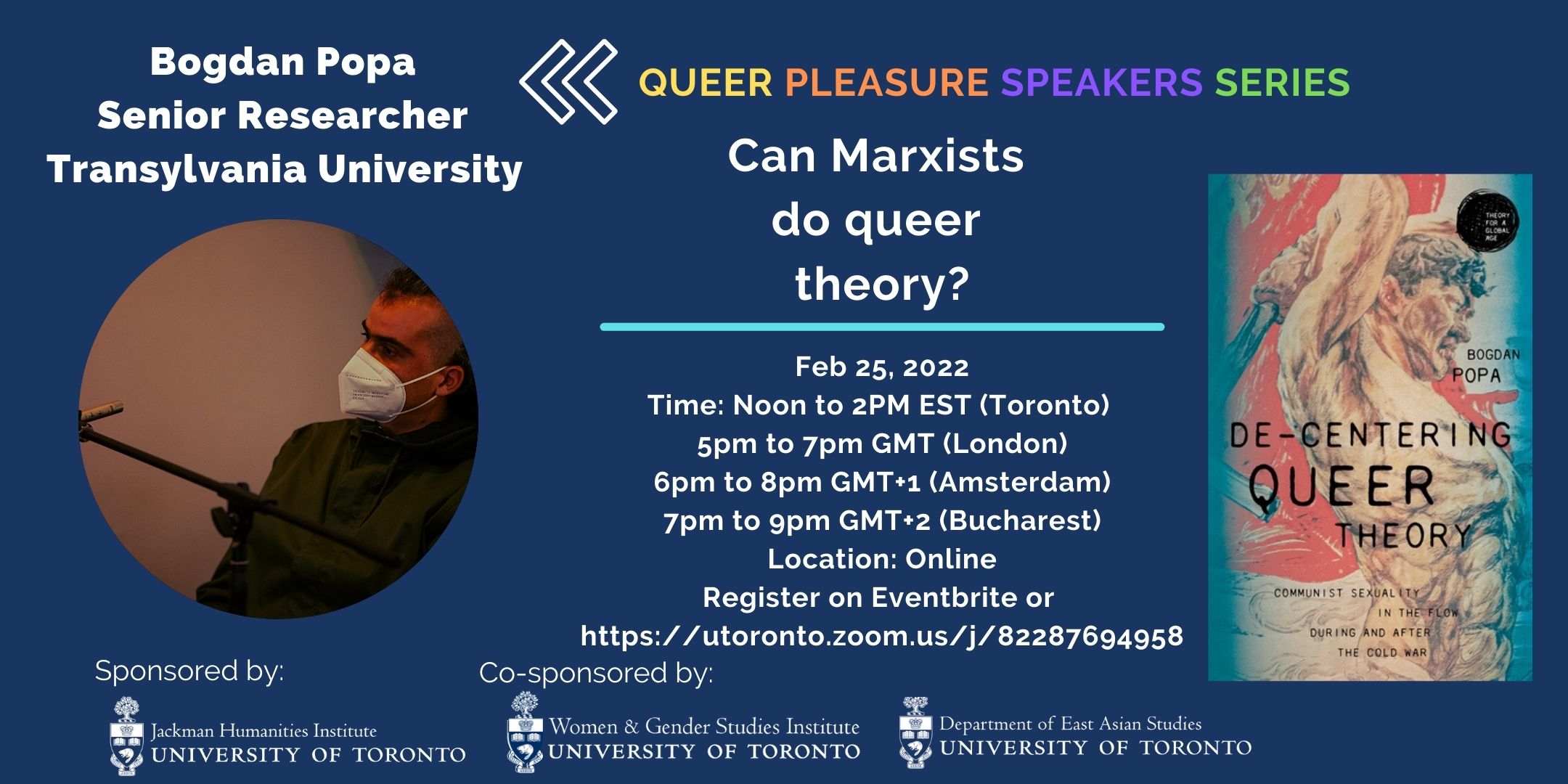 Sponsors
Jackman Humanities Institute, Women and Gender Studies Institute, Department of East Asian Studies
Categories
Audiences