CMC Presents : Olivia Shortt & Nicole Rampersaud
When and Where
Thursday, October 05, 2023

7:30 pm

to

9:30 pm
20 St. Joseph Street Toronto, ON M4Y 1J9
Description
You're invited to a performance by JHI's 2023-24 Artist in Residence Olivia Shortt who'll be joined by Nicole Rampersaud at the Canadian Music Centre.
General Admission. $15 Advance / $20 at the door
CMC Members and Arts Workers. $12 Advance / $15 at the door
Students. $10 anytime
Olivia Shortt
(They/Them, Anishinaabe, Nipissing First Nation) Olivia Shortt is a noisemaker, video artist, curator, and troublemaker. Shortt's work is inspired by their love of camp, drag, and gender expression and its relation to Indigeneity.  Shortt was featured in the 2020 Winter edition of Musicworks Magazine. Highlights include Shortt's world premiere performance (Whitney Museum of American Art, NYC) of 'For Olivia Shortt' Pulitzer Prize Composer Raven Chacon wrote for Shortt (as part of Chacon's series 'For Zitkala-Ša' as featured at The 2022 Whitney Biennial); their Lincoln Center (NYC) debut in 2018 with the International Contemporary Ensemble; their film debut in Atom Egoyan's 2019 film 'Guest of Honour'; and recording an album of Robert Lemay's music two kilometres underground in the SnoLAB (Sudbury, Canada).  Recent projects and works created over the last two years include commissions from the Blueridge Chamber Festival (Vancouver), Artemis Musicians' Society (Vancouver), Long Beach Opera (California), the JACK Quartet (NYC), and Din of Shadows (Toronto).  Shortt is currently working on a new site-specific opera about museum repatriation, The Museum of the Lost and Found: gaakaazootaadiwag. Shortt was a finalist for the 2021 Toronto Arts Foundation Emerging Artist Award, winner of NUMUS' 2019/2020 Emerging Curators Competition and was named and awarded one of the 2020 Buddies in Bad Times Emerging Queer Awards.  They were also a 2020 cohort member of Why Not Theatre's ThisGEN Fellowship in Sound Design, Buddies in Bad Times Theatre's 2020 Emerging Creators Unit, Musical Stage Co.'s 2021 RBC Apprentice Program in Sound Design and Generator's 2021 Artist-Producer Training Program. Shortt studied at the University of Toronto and Dartmouth College (USA). In 2023-24 they will be the Artist-in-Residence at Carleton University's Music Department and the University of Toronto Centre for Drama, Theatre and Performance Studies, as well as the Indigenous Artist-in-Residence at Hamilton Arts Inc. Olivia Shortt's website.
Nicole Rampersaud
Trumpet Player, Composer, and Improviser Nicole Rampersaud has a singular voice that intersects with a broad range of musical practices and traditions. Her intrepid listening and boundless curiosity have made her an internationally sought-after collaborator throughout several musical communities. Nicole's individualistic versatility has led to collaborations with many of the leading innovators in contemporary music: Anthony Braxton, Joe Morris, Ra-kalam Bob Moses, Sandro Perri, and many more. Her primary groups include Brass Knuckle Sandwich (with pianist Marilyn Lerner), a duo with guitarist Joel LeBlanc, and she is a founding member of the trio c_RL alongside Allison Cameron and Germaine Liu. She relentlessly seeks out and creates spaces to work with a diverse and expanding group of music-makers as a means of exploring and nurturing new connections between creative practices. Since 2008, Nicole has been building a catalogue of solo compositions that deconstruct the trumpet's sonic possibilities. In solo performances, Nicole improvises composites of her pieces in the moment, resulting in compelling structures that engage audiences in the creation of a connected experience. In 2021, she co-founded the improvisation-driven series, Understory, that uses technology to reimagine collaboration between improvising artists across Canada. Nicole Rampersaud's website.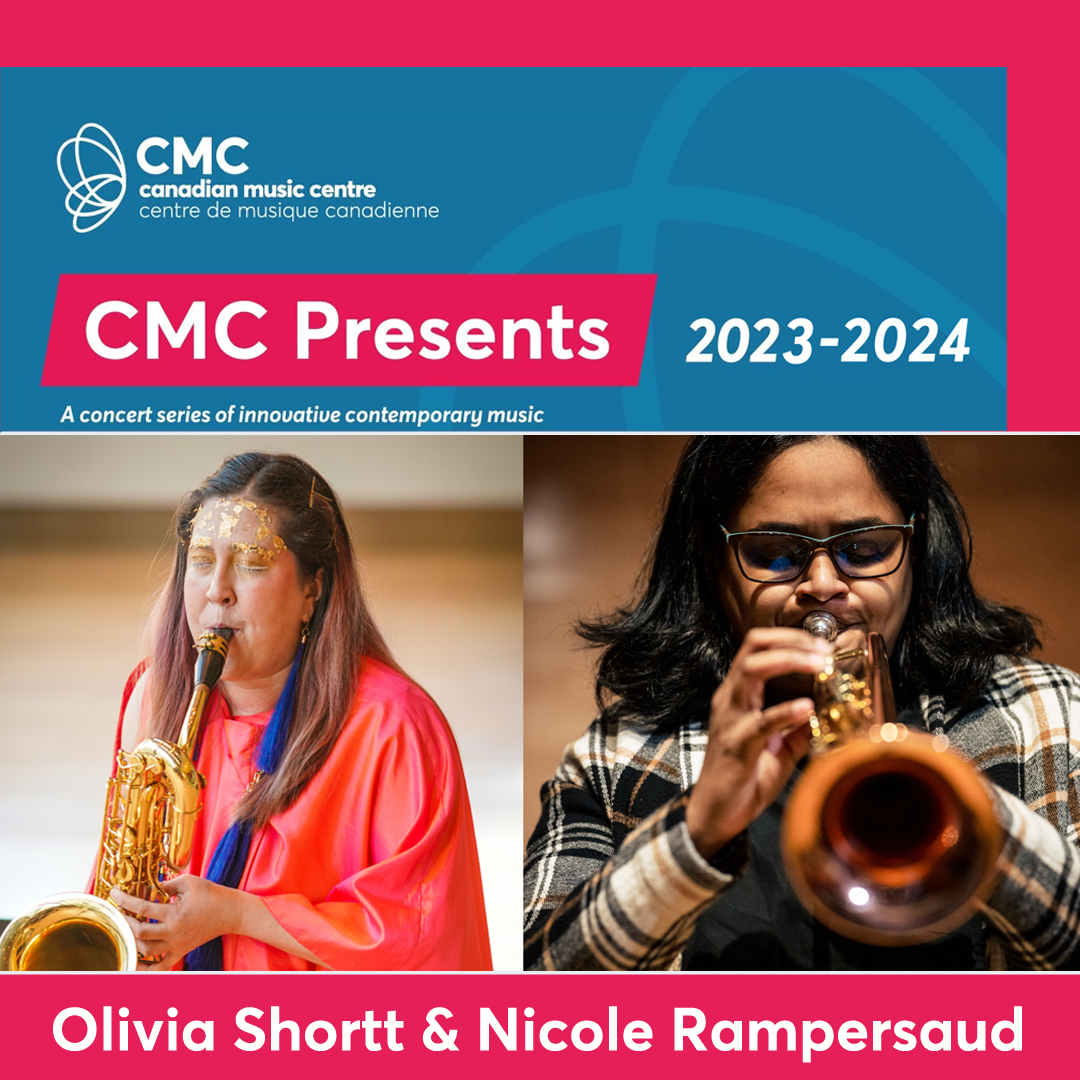 Map
20 St. Joseph Street Toronto, ON M4Y 1J9
Categories
Audiences