An Evening of Poetry and Cinema
When and Where
Friday, June 09, 2023

4:00 pm

to

7:00 pm
1800 Middle Road Mississauga, ON L5L 1C6
Description
Join us for an electrifying evening of poetry, exhibition of short films, and excerpts from Leena Manimekalai's powerful filmography
 Agenda
Eighth Virgin's Grand Collection - Poetry book launch
Nedra Rodrigo, Kaalam Selvam
Caste, patriarchy and colonialism have colluded such that womanhood, love, the simple feast of ancestors and kin where angels may sit down with devils and eat now feel, if not impossible, unbearably distant. Leena Manimekalai's poems are a lament for what is closer than our veins, more distant than stars, its vocabulary bearing both the shock of the new and the riches of traditions unfolding in its elaboration - wounds, whispers, screams, landscapes, bodies, ancestors, deities, desires, confessions, hells, refuges, sins, sorcery, and magic.
Making Media workshops - Student Film Exhibition
UTM's very own students will be debuting their short films
Montages from Leena Manimekalai's filmography
"My filmography and bibliography have gone through all the dark alleys of censorship, violent attacks, and political persecution. But when I am creating, I do not allow censorship to eclipse my expression. I create, I own and take all the bruises in the process. That has been my  path" Leena Manimekalai lays bare the scars of censorship embodied in her filmography in this screening of excerpts from her twenty years journey of film practice.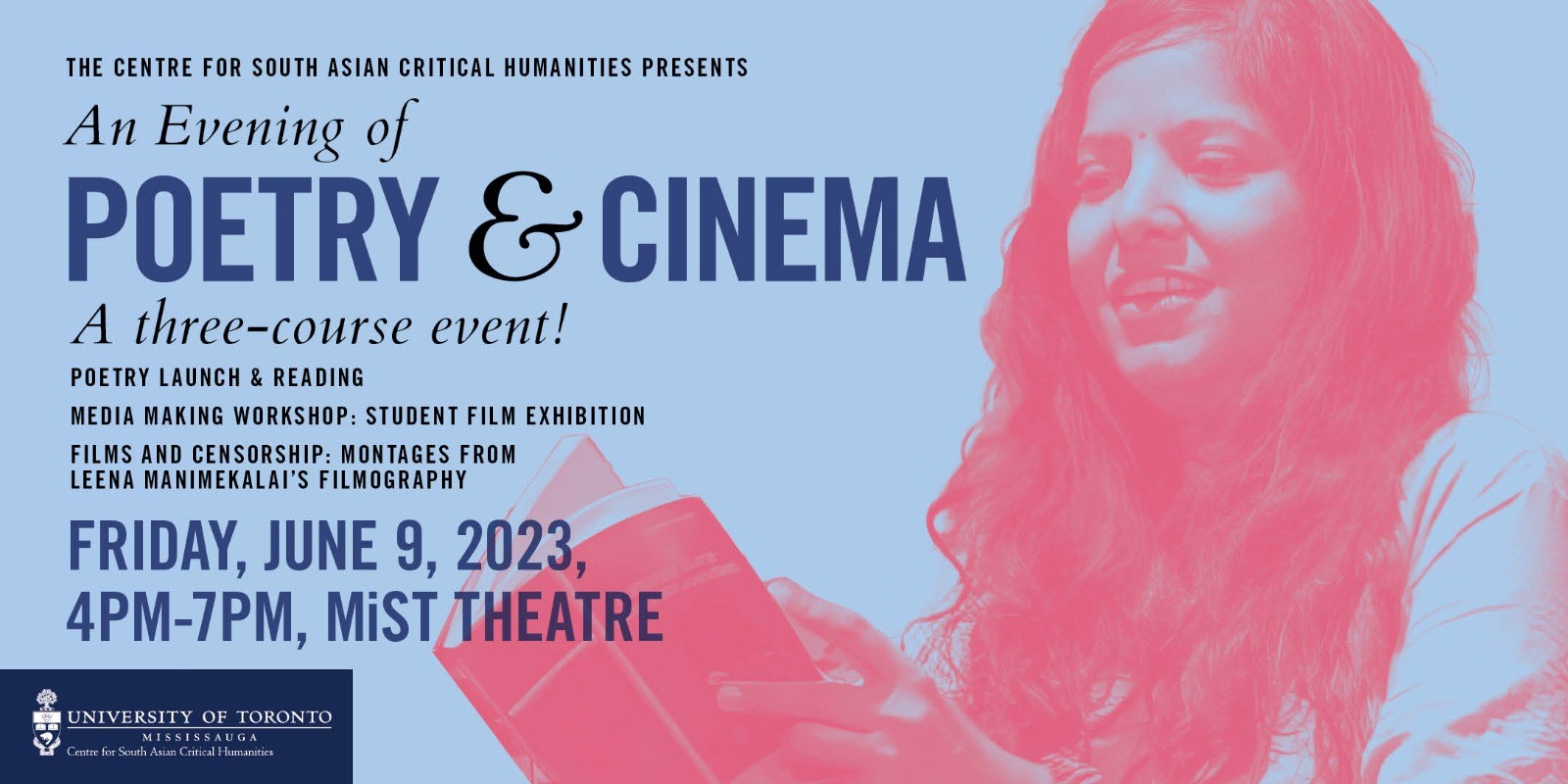 Sponsors
Centre for South Asian Critical Humanities
Map
1800 Middle Road Mississauga, ON L5L 1C6
Categories
Audiences