India's First Female Leader: Crafting History and Art
When and Where
Thursday, November 24, 2022

3:30 pm

to

5:00 pm
Jackman Humanities Building
170 St George St Toronto, ON M5R 2M8
Speakers
Ruby Lal
Molly Crabapple
Randy Boyagoda
Description
Ruby Lal, award-winning and acclaimed historian of India, and Molly Crabapple, National Book Award nominated artist and celebrated journalist, are collaborating on Tiger Slayer, a young reader edition of the author's biography of Mughal Empress Nur Jahan, widely regarded as India's Cleopatra. Ruby and Molly will be joined in conversation with host, novelist Randy Boyagoda, discussing history and artmaking, and the craft of women's collaboration as artist and writer.
Ruby Lal (Professor of South Asian History, Emory University) won the 2018 Georgia Author of the Year Award in Biography, and was also a finalist in History for the Los Angeles Times Book Prize for her recently published biography, Empress: The Astonishing Reign of Nur Jahan. Ruby is the JHI's 2022-23 Visiting Public Humanities Fellow. In Toronto, she will finalize her new biography Vagabond Princess: The Great Adventures of Gulbadan (Yale University Press).
Molly Crabapple is an award-winning artist, writer and author of Drawing Blood and Brothers of the Gun (with Marwan Hisham).
Randy Boyagoda (Professor, English & Vice-Dean, Undergraduate, Faculty of Arts and Science)—writer, critic and scholar—is an award-winning author of four novels Governor of the Northern Province (2006), Beggar's Feast (2011), Original Prin (2018), and Dante's Indiana (2021).
This is a hybrid event. Register in advance for the Zoom meeting (click the register button, top right).
We're giving away one copy of Empress: The Astonishing Reign of Nur Jahan by Ruby Lal and one copy of Drawing Blood by Molly Crabapple! Deadline to enter is November 23, 2022 at 4:00pm EST. Enter here for a chance to win.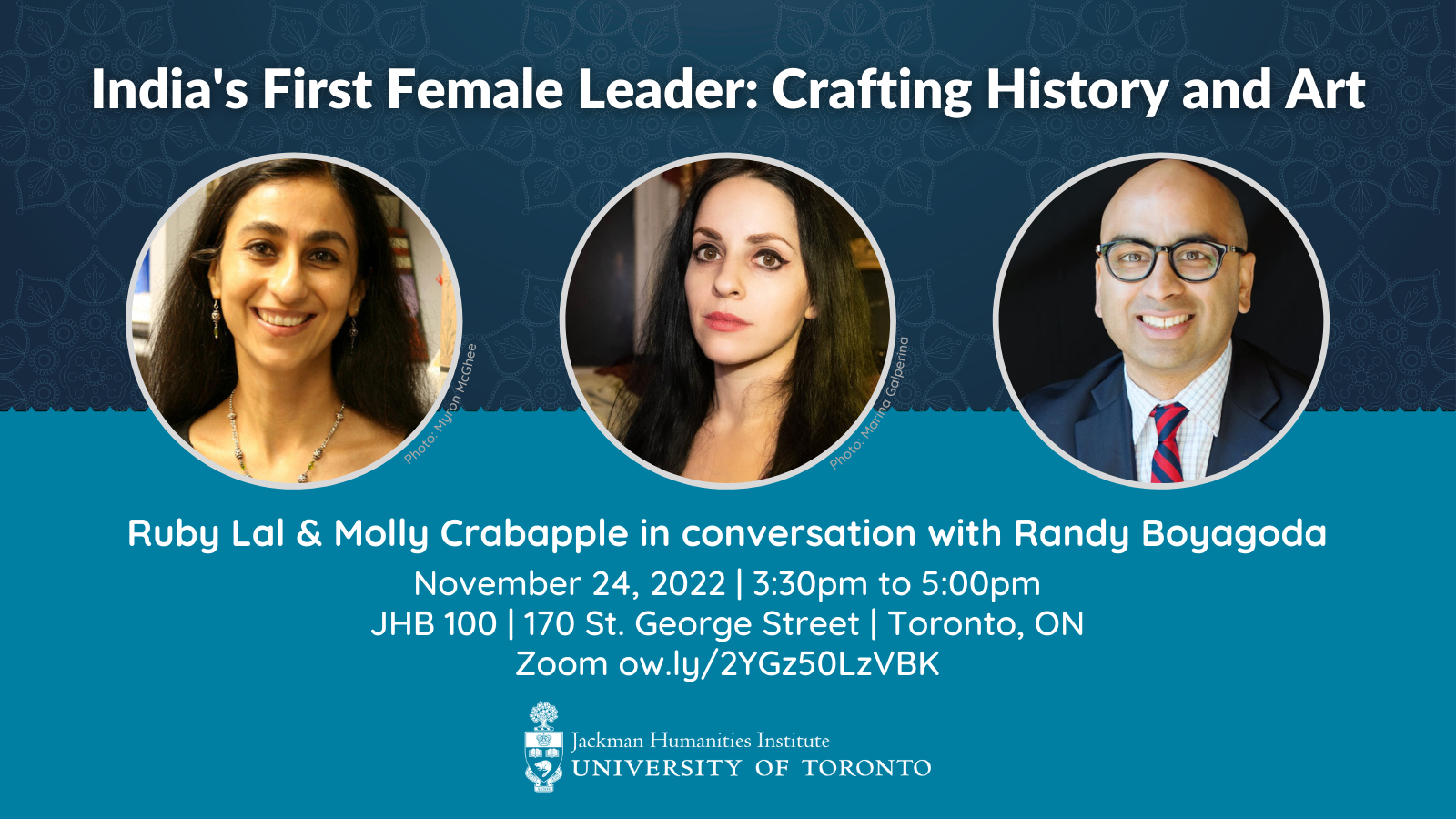 Map
170 St George St Toronto, ON M5R 2M8
Categories
Audiences