The Love Booth and Other Plays
When and Where
Friday, June 09, 2023

7:30 pm

to

9:30 pm
45 Willcocks Street, Toronto, ON M5S 2H3
Description
One performance only!
By Tara Goldstein with Alec Butler and Jenny Salisbury
Coming to Toronto Pride in June 2023
The Love Booth and Other Plays is a set of seven short plays that share stories of a variety of queer lives and queer activism in the 1970s and early 1980s.
The title play The Love Booth tells the story of how two lesbian activists and one masked gay psychiatrist pushed the American Psychology Association to take homosexuality off its Diagnostic Statistical Manual in 1973 so that homosexuality was no longer considered an illness that needed to be cured.
Admission free, but registration is essential. Space is limited.
Listen to Scene 1 of the The Love Booth read by Brownyn Garden-Smith and Kohle Handelman-Kerman.
Supported in part by the JHI Program for the Arts.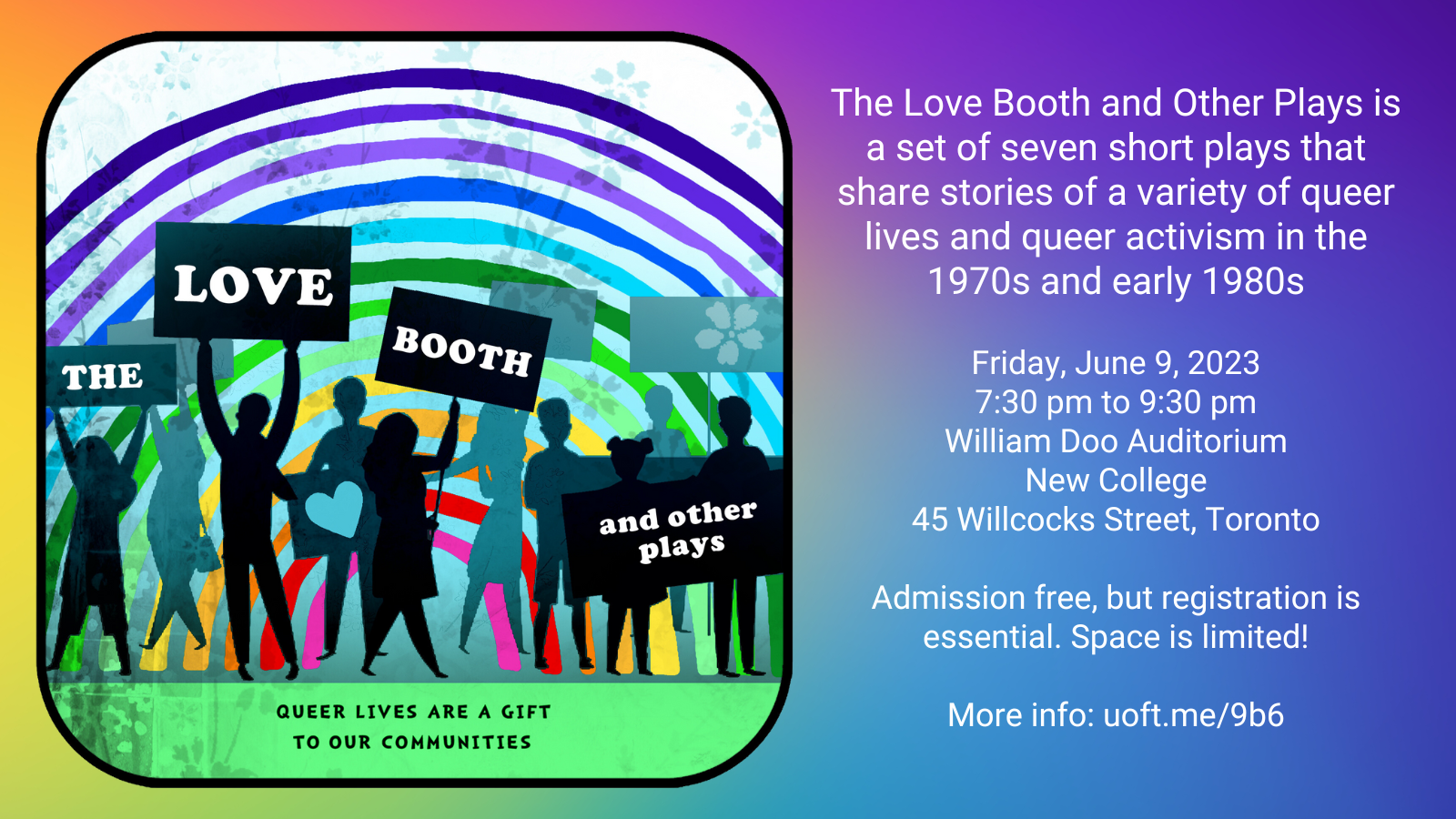 Contact Information
Sponsors
Jackman Humanities Institute Program for the Arts
Map
45 Willcocks Street, Toronto, ON M5S 2H3
Categories
Audiences