The Jackman Scholars-in-Residence (SiR) program is a unique opportunity for undergraduates and faculty in the humanities and social sciences at the University of Toronto. Launched in 2016, the program has seen remarkable growth, from only 20 students participating in the first year to now over 130 students. The program is designed to bring together students and faculty to work intensively for a month on research teams, which can be specialized and specific or broad and multidisciplinary, depending on the needs of the project.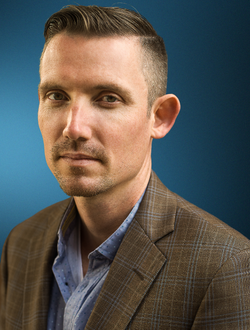 Dr. Ira Wells, Academic Programs Director of Victoria College, has been with Scholars-in-Residence since the program's inception as an administrator and project lead. Wells says the program "has provided enormous benefits for participating faculty supervisors. University of Toronto undergraduates—more than 1,200 apply to SiR each year—have a tremendous diversity and depth of skills (languages, technical skills, digital literacies) and creative energy. SiR allows researchers in the humanities and social sciences to harness that energy, bringing five students to work intensively for an entire month on research teams."
In his capacity as a project lead, Wells appreciates the collaborative format. "In my own case, student research teams have allowed me to work through archival material (mapping archives, scanning documents, producing interpretive reports) much more efficiently than I could have as a single researcher."
Maral Attar-Zadeh and Emily Fu participated in Scholars-in-Residence as undergraduates in 2020 and 2018 respectively.
Attar-Zadeh worked on Professor Shaun Ross' project Charting Virgil's Renaissance Reception. She explains her role in the project: "Our goal was to trace the influence of Virgil's Aeneid in Renaissance epic poetry in order to develop a digital annotated edition of the Aeneid which laid out these resonances in later works. My task was to look for allusions to Book IV of the Aeneid in John Milton's Paradise Lost."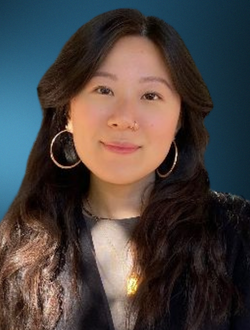 Fu, who recently completed a Master's in Museum Studies and Curation (in Global Premodern Art) at the University of Edinburgh, participated in Professor Mark Cheetham's project Analogy as Armature in Global Art & Art History, which examined our habit of making artworld analogies—for example, the claim that Indigenous painter Norval Morrisseau was "the Picasso of the North," or that Ai Weiwei is the "Warhol of China." Students read articles, monographs, exhibition and auction catalogues, and web materials to build an archive of analogies that crossed time, geographic regions, and languages, such as Danish, Chinese, and French.
SiR offers the opportunity for undergraduates to develop advanced research skills and gain experience while collaborating in a vibrant, communal environment with peers, professors, and research professionals. Fu reflects on her experience as having allowed her to build "lasting relationships with the other students in my group, who have all gone on to do great things in the art field, as well as with my supervisor". One of the most rewarding aspects of her time participating in SiR was "the opportunity to exchange ideas with students and faculty working in other areas. I learned so much about topics ranging from internet privacy to Toronto's Caravan through the weekly workshops, presentations, and even just sitting and chatting in the quad with my peers."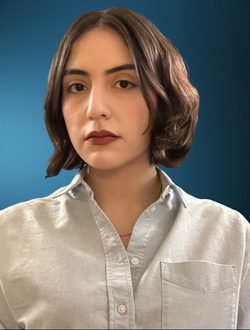 The interdisciplinary nature of SiR was especially valuable for Attar-Zadeh: "My team members and I all came from different academic backgrounds and were each most interested in a different aspect of the project. Our interests were as diverse as translation, feminist readings and re-readings of canonical works, literatures of empire, and ancient Roman political philosophy (I was just happy to spend time reading Milton!). Being able to share our questions, perspectives, and expertise made our research feel both rigorous and wide-ranging in a way that seldom happens with individual research."
In 2020, all projects were moved online because of the COVID-19 pandemic. Despite the challenges and uncertainty posed by this new format, project leaders and the undergraduate RAs found innovative ways to stay connected, exchange experiences and knowledge, and enhance their mentored research practices. For Attar-Zadeh, that meant "being part of a community of inter-disciplinary student researchers and faculty during a very difficult and uncertain time in the early stages of the pandemic. Our team's daily research meetings established a much-needed sense of routine, and it was exciting to think and work collaboratively despite our physical isolation. The larger meetings, workshops, and social events with the entire SiR cohort also gave us a chance to meet across disciplinary lines and make valuable personal and intellectual connections."
Would Attar-Zadeh recommend SiR to other students? "Absolutely! I think that SiR is by far the most fulfilling and exciting research experience for undergraduate students interested in the humanities and social sciences. It's a unique opportunity to develop lasting connections with student collaborators and faculty mentors and to get a sense of what it's like to be part of a professional scholarly community. For the in-person participants, it's also a great chance to live on campus during a really beautiful time of the year."
Wells agrees: "It's a highly social, immersive intellectual experience for all involved—the accidental discoveries, questions, and conversations with students are deeply fulfilling (and very fun). For scholars in the humanities and social sciences, Scholars-in-Residence is an experience unlike any other".
The Scholars-in-Residence program is an excellent opportunity for undergraduate RAs to gain hands-on experience, work beside peers and faculty and contribute meaningfully to research projects. For faculty, the program provides an opportunity to not only mentor, but harness the creative energy of the student participants. With backgrounds in a variety of languages, technical skills, and digital literacies, these students provide researchers with the support they need to tackle complex research projects.
The 2023 Scholars-in-Residence application form is now live! All the information you need about program details, how to apply, project descriptions and application link is on the Victoria College website. Eligible undergraduate students are those currently in second year or higher in any program in the Faculty of Arts & Science, the Faculty of Music, the Faculty of Information, or the John H. Daniels Faculty of Architecture, Landscape and Design at St. George, or at UTM or UTSC. You must have a minimum CGPA of 3.0 in order to apply.
Program dates: May 1 to 26, 2023 | Application deadline: February 27, 2023 at 11:59pm ET.
Categories