Bais Yaakov in Historical and Transnational Perspective
When and Where
Monday, March 20, 2023 9:30 am

to

Tuesday, March 21, 2023 5:00 pm
Jackman Humanities Building
170 St. George Street, 3rd floor
Description
"Bais Yaakov in Historical and Transnational Perspective"
Date: Monday, March 20, 2023, 10:00am - 2:30pm 
Location: **In-person only** at JHB318 (170 St. George Street, 3rd Floor)
Date: Tuesday, March 21, 2023, 9:00am - 12:30pm 
Location: JHB318 (170 St. George Street, 3rd Floor) and online by registration via Zoom.
*Please register to receive Zoom information to attend online via Zoom on Tuesday, March 21. This Zoom link is different from the Monday ATCJS Lecture Series.
This conference is co-sponsored by the Department for the Study of Religion.
This conference is the first devoted to Bais Yaakov, the school system founded in 1917 that provides an Orthodox Jewish education for girls throughout the world. Panels will discuss the character of the school system in interwar Poland, its two major centres of Israel and North America, and elsewhere throughout the world. Speakers will address Bais Yaakov during the Holocaust and in its immediate aftermath, analyze its place within Orthodox politics, and discuss the distinctive character of Bais Yaakov culture.
The panel, "The Changing Culture of Bais Yaakov" (4-5:30pm), will focus on the cultural aspects of Bais Yaakov from its beginnings until today, discussing its distinctive performance culture "for girls only", lesiure and travel patterns, and contemporary manifestations of Bais Yaakov in the digital era.
The panel will be followed by a concert of "The Yiddish Music of Interwar Bais Yaakov" (5:45-6:30pm), arranged and performed by Basya Schechter and accompanied by M. Miller and a choir.
For the full program schedule, including titles and timings of each session, please see the 

PUBLIC PROGRAM - Bais Yaakov.pdf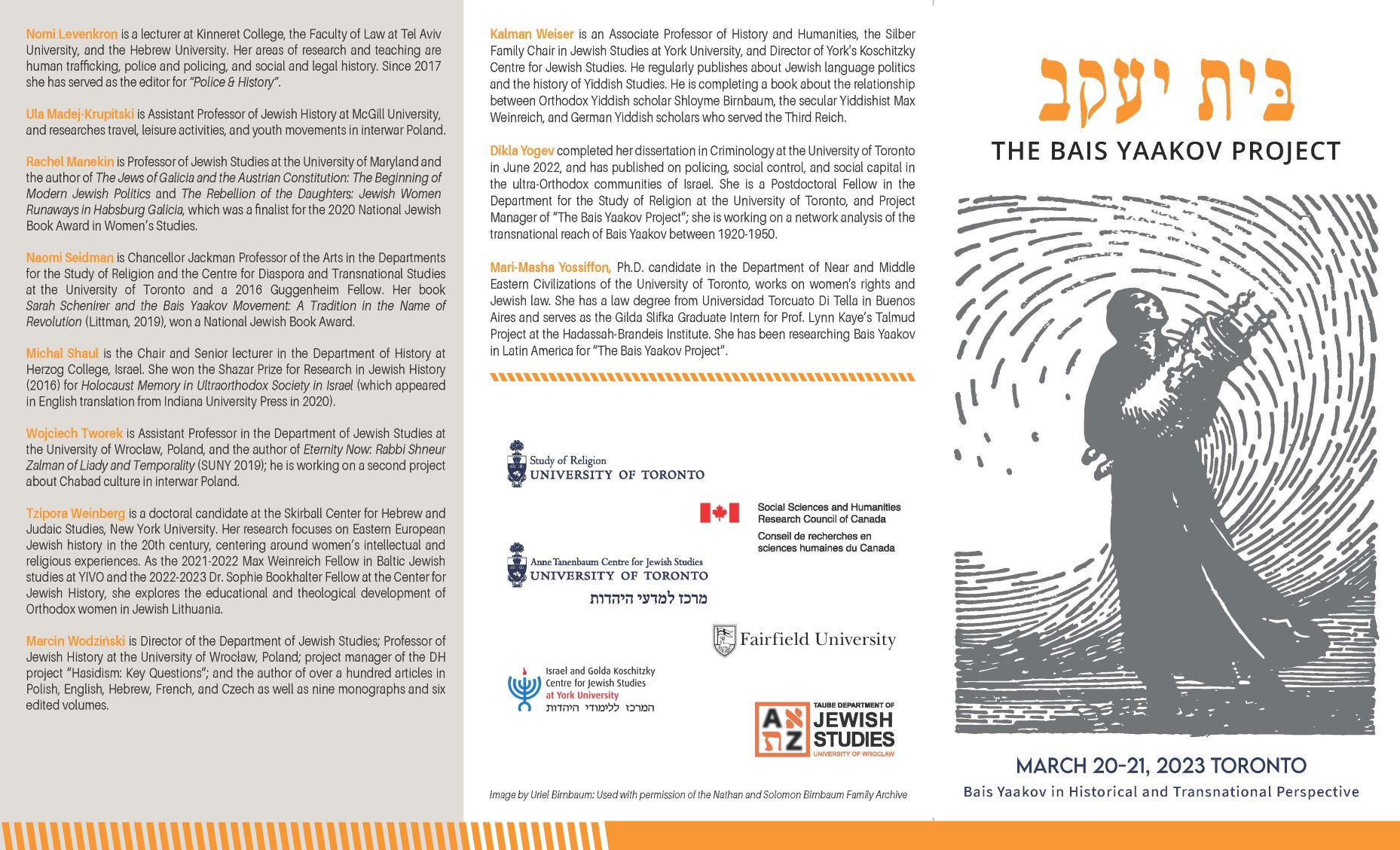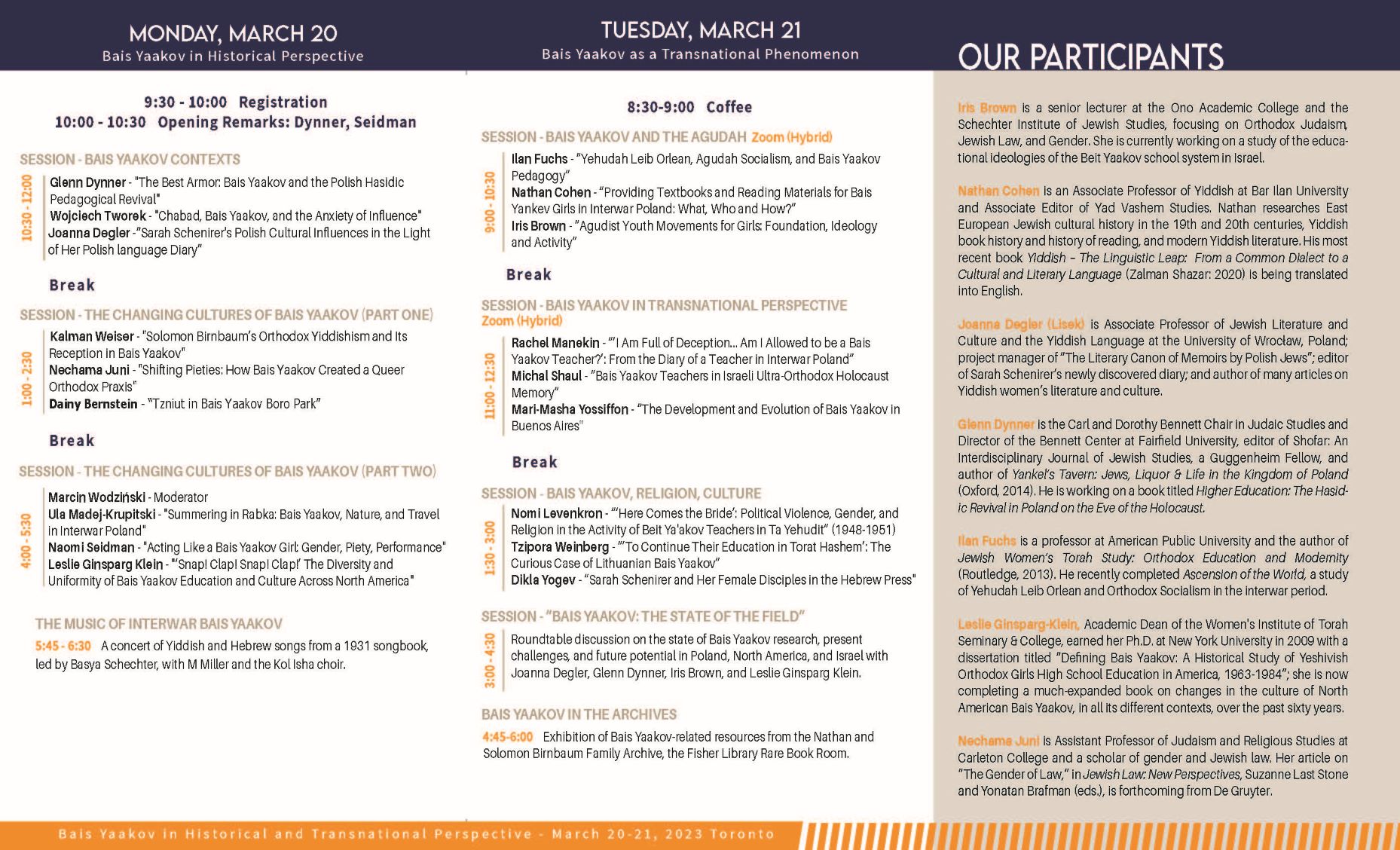 Contact Information
Anne Tanenbaum Centre for Jewish Studies
Sponsors
Anne Tanenbaum Centre for Jewish Studies, Department for the Study of Religion
Map
170 St. George Street, 3rd floor
Categories
Audiences