Big Night! Screening and Director Q&A
When and Where
Monday, September 11, 2023

6:00 pm

to

9:30 pm
Description
Please join us for a free screening of Jun Lana's Award-Winning Film Big Night (2021) followed by a Director Q&A. Welcome reception, screening, and q&a are open to the public! FREE ADMISSION, so save your seats!
September 11, 2023. Reception @ 6:00PM. Film Showing @ 7:00 PM .
Innis Town Hall Theatre. 2 Sussex Avenue, Toronto, ON M5S 1J5. Map: https://goo.gl/maps/j5heQkkVP8rLxd3cA
ABOUT THE FILM
Big Night employs comedy and satire to reimagine Rodrigo Duterte's infamous "War on Drugs." It tells the story of Dharna, a law-abiding and peace-loving queer beautician who owns a small salon in one of Manila's slum areas. Dharna's life takes a drastic turn when his name appears on a neighborhood watchlist of suspected drug users. Fearing that he might be assassinated like others on these lists, he sets out on a frustrating and unbelievably comical bureaucratic odyssey to clear his name. This film offers a timely and creative response to inequality's ongoing effects on the Philippines and its diaspora. It foregrounds the joys and pains of marginalized Filipinos.
ABOUT THE DIRECTOR
June Robles Lana is the youngest Filipino to be inducted in the Palanca Literary Awards' (Philippine's Pulitzer Prize) Hall of Fame. In 2019 he won the Best Director Award at the Tallinn International Film Festival for Kalel, 15. Four years later, his film About Us But Not About Us won Best Film at the inaugural Critics' Pick section of the same festival. His many directorial credits include the multi-awarded films Bwakaw, Barber's Tales, Shadow Behind The Moon, Die Beautiful, and Big Night. His most recent film Your Mother's Son is set to have its world premiere at the 2023 Toronto International Film Festival.
CO-SPONSORS
University of Toronto: Canadian Studies Program & Minor in Asian Canadian Studies. Cinema Studies Institute. David Chu Program in Asia Pacific Studies. Mark S. Bonham Centre for Sexual Diversity Studies. Southeast Asian Seminar Series. Women and Gender Studies Institute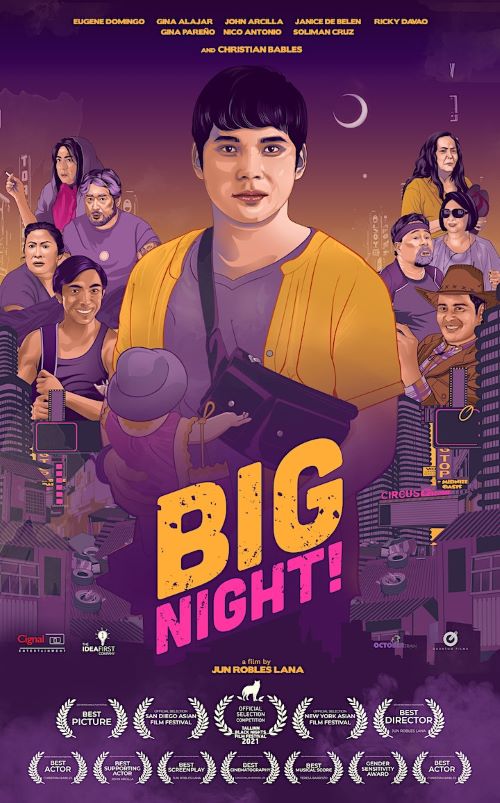 Contact Information
Bonham Centre for Sexual Diversity Studies
Sponsors
Bonham Centre for Sexual Diversity Studies