Naomi Angel's "Fragments of Truth" Book Launch
When and Where
Wednesday, October 26, 2022

4:00 pm

to

6:00 pm
Jackman Humanities Building
170 St George St Toronto, ON M5R 2M8
Description
You're invited to a reception for the posthumous launch of Naomi Angel's book Fragments of Truth, which looks at residential schools and the challenge of reconciliation in Canada.
Author Naomi Angel held a Postdoctoral Fellowship at the JHI in 2014-2015 during the annual theme, Translation and the Multiplicity of Languages. Tragically, she passed away before the year was finished. Naomi's friend and colleague Eugenia Kisin helped transform the manuscript to book form, along with editors Dylan Robinson (Associate Professor and Canada Research Chair in Indigenous Arts, Queen's University) and Jamie Berthe (Lecturer, New York University). Eugenia will be speaking at the book launch.
From the publisher:
In 2008, the Canadian government established a Truth and Reconciliation Commission (TRC) to review the history of the residential school system, a brutal colonial project that killed and injured many Indigenous children and left a legacy of trauma and pain. In Fragments of Truth Naomi Angel analyzes the visual culture of reconciliation and memory in relation to this complex and painful history. In her analyses of archival photographs from the residential school system, representations of the schools in popular media and literature, and testimonies from TRC proceedings, Angel traces how the TRC served as a mechanism through which memory, trauma, and visuality became apparent. She shows how many Indigenous communities were able to use the TRC process as a way to claim agency over their memories of the schools. Bringing to light the ongoing costs of transforming settler states into modern nations, Angel demonstrates how the TRC offers a unique optic through which to survey the long history of colonial oppression of Canada's Indigenous populations.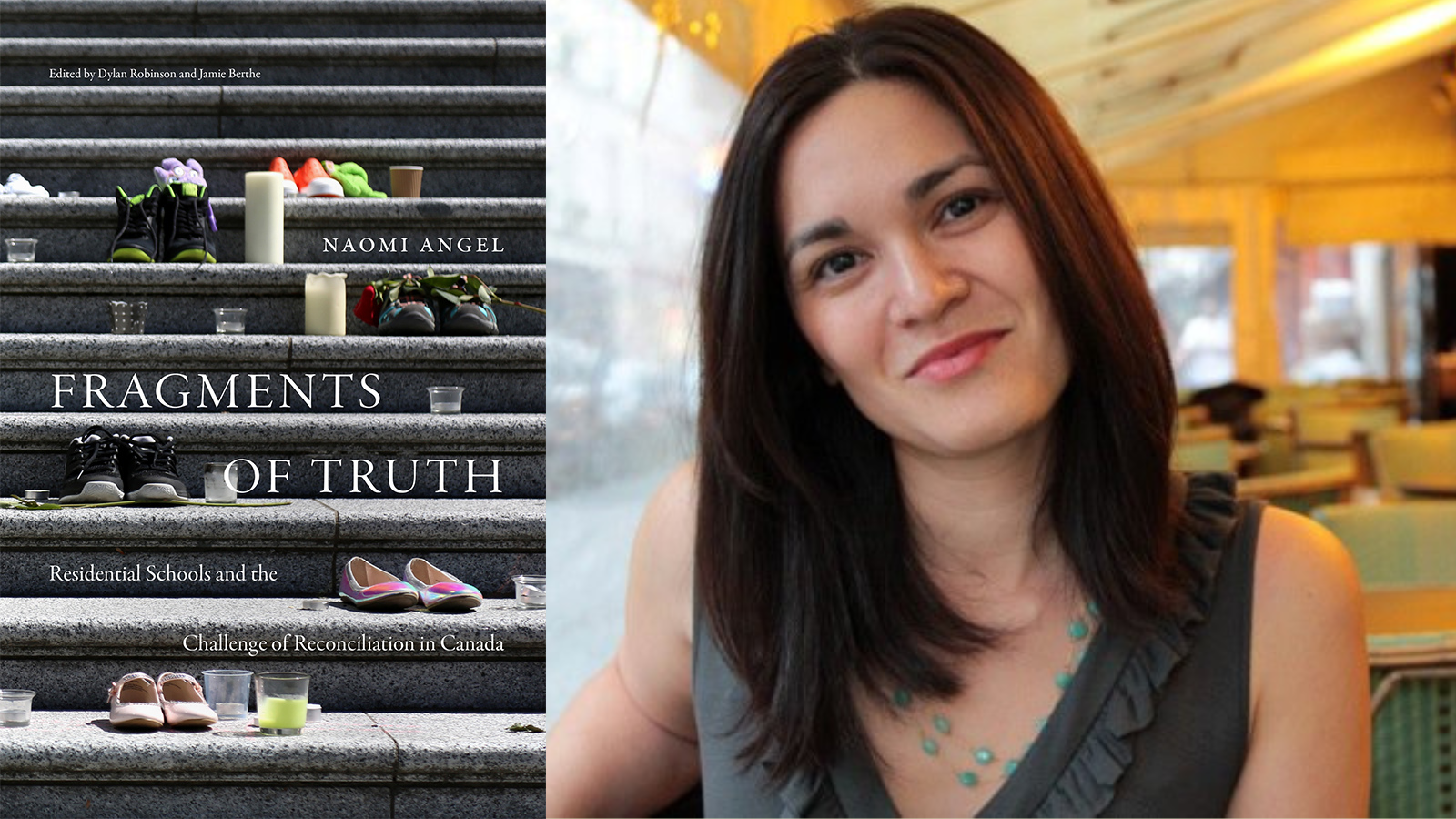 Sponsors
Jackman Humanities Institute
Map
170 St George St Toronto, ON M5R 2M8
Categories
Audiences