The JHI is pleased to announce our 2023-24 Chancellor Jackman Graduate Fellows—Sadaf Ahmed, Breanna Lohman and Paula Sanchez Nuñez de Villavicencio. They will join us from July 1 for our theme year Absence.
Sadaf Ahmed
From Dislocation to Disinheritance: Generational Parenting in Muslim Canada
Supervisor: Amira Mittermeier, A&S Study of Religion and Anthropology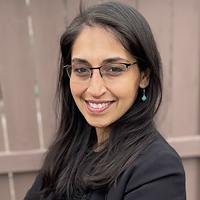 Sadaf Ahmed is a Ph.D. candidate in the Department for the Study of Religion at the University of Toronto. Her ethnographic research on second-generation Muslim parents in Canada explores the formation of Islam under conditions of modernity and diaspora. Her dissertation takes up parenthood as a place of generational self-creation and abandonment in the afterlives of immigration. Drawing on ethnographic fieldwork, life-history interviews, and archival research, Sadaf explores how second-generation Muslim parents raised by their hyper-visible "immigrant parents" now raise a third generation of Muslim children who know no other geographical home than Canada. Supported by the Social Sciences and Humanities Research Council and the Canadian Corporation for Studies in Religion, this project traces an emergent Muslim parental subjectivity that reveals both the stakes of modern parenting and the (im)possibilities of generational continuity in Islam's transmission.
Breanna Lohman
The Ends of the World: An Environmental History of Nuclear Defense Infrastructure
Supervisor: Scott Richmond, A&S History and Sexual Diversity Studies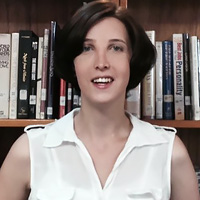 Bree Lohman is a Ph.D. candidate specializing in the history of technology, computing, and the environment in Cold War North America. At the University of Toronto, she is based at the Institute of the History and Philosophy of Science and Technology. Her dissertation explores the emergence, maintenance, and decline of the SAGE nuclear defense infrastructure in Canada and the United States. Bree holds an M.A. from Columbia University and an M.Sc. from London School of Economics, both in the field of history. She has worked with the Smithsonian Air and Space Museum (Washington, DC), the Computer History Museum (Mountain View, CA), the Living Computers: Museum + Labs (Seattle, WA), and the IEEE History Center (Piscataway, NJ). She is currently a Visiting Fellow at the Ingenium Museums of Science and Innovation, as well as a Junior Fellow at Massey College. She is conducting a historical re-evaluation of the Semi-Automatic Ground Environment, or SAGE, early warning and air defense infrastructure during its construction, use, and obsolescence. From 1957 to 1983, SAGE monitored North American airspace to ostensibly safeguard against nuclear attack as part of the first generation of computerized nuclear surveillance. She is writing a micro-historical investigation of this macroscale project, investigating the uneven distributions of nuclear risk and investment across Cold War North America through a study of how communities negotiated, contested, and enacted nuclear security in their everyday lives.
Paula Sanchez Nuñez de Villavicencio
Optical Media from Middle Ages to AI: Integrating Humans, Information, and Sight
Supervisor: Jeremy Packer, UTM Communications, Culture, Information & Technology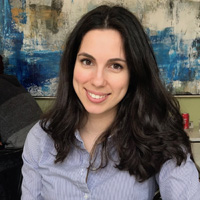 Paula Nunez de Villavicencio is a Ph.D. candidate in the Faculty of Information at the University of Toronto and a McLuhan Graduate Fellow. Her research focuses on the historical and political dimensions of media technology used for the governance and surveillance of select populations. She is an author of the recently published polyauthored monograph The Prison House of the Circuit (University of Minnesota Press 2022). More broadly, she is interested in information behaviours and practices, wearable technology, systems of AR, digital humanities, and ethics. This research is supported in part by funding from the Social Sciences and Humanities Research Council. Paula's dissertation explores how visual information systems across historical and sociocultural contexts produce modes of subjectivation through optical technologies that determine what we see, when we see, and how we see. By centring questions of the eye and the technical-biological interface in media studies, her research establishes a new theoretical foundation to approach questions of power, knowledge, and subjectivity. Her work looks at optical media from spectacles to VR headsets to examine our knowledge making practices for the governance of select populations.
Categories