The JHI is excited to announce our 2022-23 Chancellor Jackman Graduate Fellows—Hadia Akhtar Khan, Dina Fergani and Madison Trusolino. They will join us this fall during our theme year Labour.
Hadia Akhtar Khan
Family Values: Labour, Kinship, and Gender in Rural Pakistan
Supervisor: Tania Li, A&S Anthropology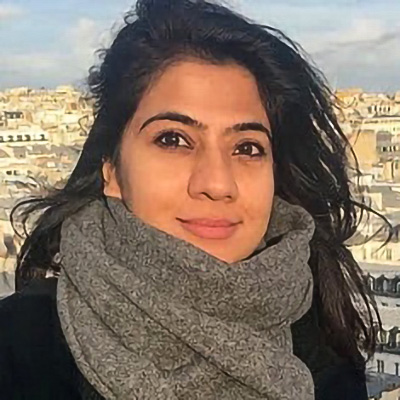 Hadia Akhtar Khan is a doctoral candidate in Anthropology whose research investigates how migrant joint families in rural Pakistan mobilize and navigate various forms of family labor to achieve upward mobility through male migration to Malaysia whilst upholding honor-based patriarchal and patrilineal values in the village. She explores the joint family as a set of hierarchical relations of interdependence where family labor and aspirations are mobilized to both produce things (money, commodities) and people (the family as a patriarchal unit which has honorable status vis-à-vis the patrilineal community). In particular, she analyzes the work that goes into the latter as a form of labor, while attending to and building on migrant families' own reflections and contestations over what counts as labor. By focusing on the family as a central node through which rural Pakistanis allocate and sustain different kinds of labor while aspiring to complimentary and competing economic and cultural values, her dissertation will contribute to the renewed interest in the labor theory of value.
Dina Fergani
Traditions that Endure: The Kamshish Rural Rebellion and the Tradition of Anti-Colonial Resistance in Egypt
Supervisor: James Reilly, A&S Near & Middle Eastern Civilizations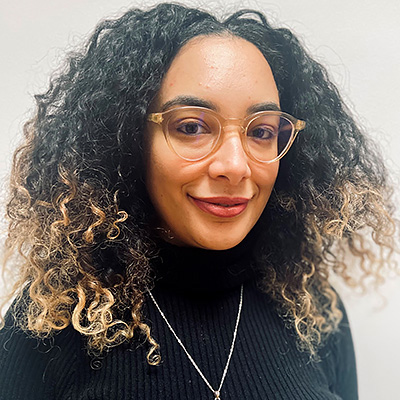 Dina Fergani is a Ph.D. candidate in Near & Middle Eastern Civilizations and the graduate collaborative program in Women & Gender Studies with a background in journalism and blogging. Her research project reconfigures the study of the tradition of anticolonial resistance in Egypt by retelling the story of the Kamshish village rebellion (1952-1971) through the lens of labour. In this context, anticolonialism shifted the ontology of Egyptians from peasant to workers through labouring. Bottom-up organizing of middle and small land-owning peasants bypassed state decrees and achieved power over large landowners. The story is twofold: the resistance of the landowners to the proletarianization of their labourers, and the resistance of peasants against unwaged labour. Dina's microhistory is based in oral history interviews, archival documents from women-centered archives, and published personal memoirs to ask the following research questions: How does centering Labour help us understand the political project of anticolonialism as a personal and social experience? What is the importance of the transition from being a subject in a semi-feudal setting to a waged labourer and how did it affect anticolonial resistance? In what ways and in which sites did the anticolonial tradition create new ontologies of labouring subjects?
Madison Trusolino
Punching Up: Women & LGBTQ+ Comedians' Experiences of Work and Resistance in Toronto's Comedy Scene
Supervisor: Nicole Cohen, UTM Institute of Communication, Culture, Information and Technology and Faculty of Information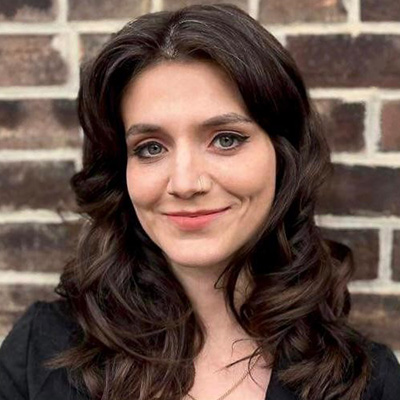 Madison Trusolino is a doctoral candidate in the Faculty of Information and an interdisciplinary scholar of cultural industries and labour in Canada. Her research examines comedy as a precarious and reputation-based industry where workers face steep odds and great challenges; one that is dominated by white male cis-het participants, and which is even more difficult for comedians from traditionally marginalized groups. Using political economy, queer studies and trans-feminist performance studies as a framework, Madison's methodological approach theorizes resistance by tracing the ways that women, queer, trans, disabled and racialized performers survive and thrive in adverse working conditions. A key finding is that the tools of resistant labour practices that women and LGBTQ+ comedians use, such as creating safe spaces and engaging in whisper networks, are more akin to feminist and queer social movement tactics than conventional labour organizing. Broadening our conception of worker's resistance from the margins allows us to consider what workplace organizing can and does look like under increasingly precarious conditions for marginalized cultural workers.
Categories