Atif Khan is completing a Master of Visual Studies in Curatorial Studies at the John H. Daniels Faculty of Architecture, Landscape, and Design. He is one of three curators of the JHI's 2022-23 Art Exhibtion The Centre Cannot Hold: Labourious Memories, and throughout the year we'll be focusing on each curator to learn more about the artists and works they chose. The exhibition is open to the public during regular business hours until June 30, 2023.
…
Lethbridge-based artist Mary Kavanagh's oeuvre has revolved around a long-term and deep visual practice of locating nuclear violence from and beyond the Trinity Test Site, New Mexico (the world's first atomic bomb test on July 16, 1945). This exhibition thinks about the contemporary implications of nuclear afterlives visualized prominently in the large-scale photography of the Enola Gay Hangar in Wendover, Utah (formerly housing the Boeing B-29 Superfortress airplane that eventually dropped the bomb on Hiroshima in 1945). Across from the image of the Hangar is the second large-scale photography print of the Hiroshima Peace Memorial (Genbaku Dome) completing the Double Monument: Wendover to Hiroshima (2012) image series. Together, the large-scale photograph series point to how political violence moves outside the spectacular image of the mushroom cloud and settles into the nuclear everyday enmeshed into the landscape of human flesh, blood and bones.

The exhibition is completed by the Trinity 3 (2020) video installation in close proximity to the ongoing Atomic Archive (2010-ongoing) glass residue jars visualizing the laborious practice of consciously noticing and 'placing' nuclear afterlives. Across geographies that are seemingly naturalized as bordered and separate, Kavanagh's visual practice brings to close proximity that which often escapes visible capture beyond the mushroom cloud and towards considering transnational violence as chains of toxic decay.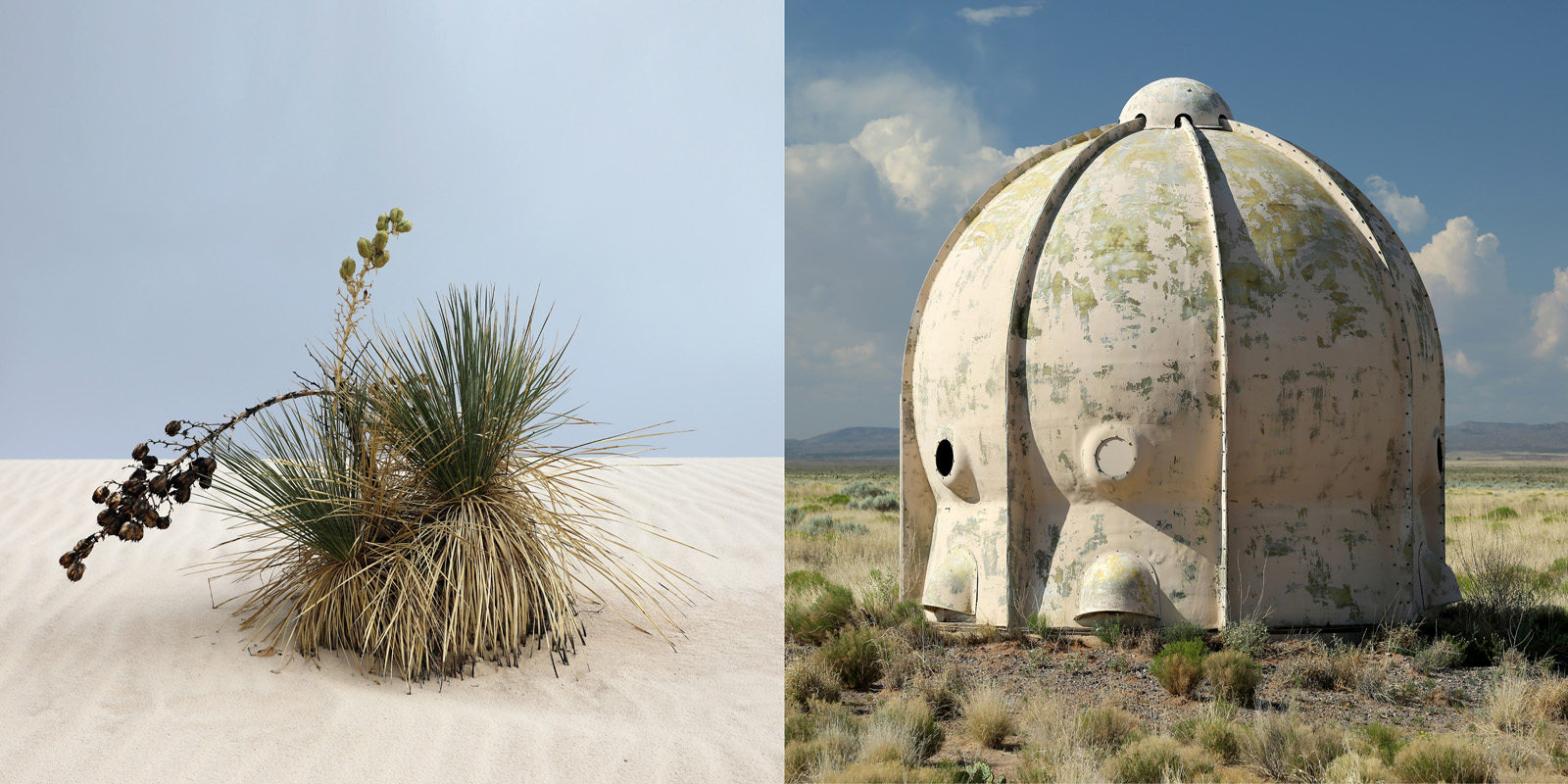 I particularly resonate with the Atomic Archive, holding material residue from sites such as the Wendover Airfield (Utah) to White Sands (New Mexico) to the Bicroft Uranium Mine (Ontario) and Hiroshima Castle (Japan). While the material residue is held in glass jars, the residue seems to push up and burst at the seams of the glass. As a container of glass, I think about how nuclear afterlives escape both form (beyond the glass) and thought (nuclear visibility). The jars attempt to contain the decay of the impossible - Uranium-238 takes 4.5 billion years to decay while Uranium-235 has a half-life of approximately 700 million years. By visualizing material residue from the particular sites, Atomic Archive sets into motion spiralling questions of form, toxicity, violence and visibility.
Categories