The JHI is delighted to welcome our first three graduate students from the Centre for Humanities Research, University of the Western Cape in South Africa.  Zuko Sikhafungana, Rithuli Orleyn, and Retha Ferguson are Massey Junior Fellows and will be doing dissertation research during the Fall 2023 term.
Retha Ferguson, PhD candidate, History, University of the Western Cape
Retha Ferguson is a doctoral candidate in the Department of History at UWC. Her dissertation "Neoliberal Imaginaries and Counter-imaginaries: Dispatches from Cape Town" examines the relation between the decline of empire and the rise of globalised capital as the new configuration of power. Towards critiquing this condition from the Global South, a historical materialist approach is deployed to unearth the tangible human stories hidden behind the monumental abstraction that characterises economic discourse. By reimagining, retrofitting, and reconstituting the overarching rationale of the market, an array of many markets emerges, eluding the idea of one omnipresent entity. Ferguson is also a former master's Fellow of the CHR. Her thesis "Voortrekker Road Palimpsest: A Study in Social, Spatial and Temporal Flux in the City" was a study on the intersecting microhistories at play in Voortrekker Road, Cape Town, as a site of fractured negotiation within South Africa as a transitional society. She specialises in materialist approaches to history and, following the lessons from Walter Benjamin, incorporates visuality into her work. She is also an accomplished photographer. U of T Supervisor: Jason Hackworth (A&S Geography & Planning)
Rithuli Orleyn, PhD candidate, History, University of the Western Cape
Rithuli's approach to history, narrative and archive seeks to comb for ancestral memory meanings that fell through the cracks of authorial and official record. His interest in foregrounding autochthonous cognitive frames and their sensibilities, in history production, hopes to re-curate the public record and help re-memory the official archive from a place of silenced perspectives. He is a cultural education activist in Soweto. He does this work through the Blackhouse Kollective outfit– a home for Black Consciousness & Pan Africanists thought. He holds a master's degree (in creative writing) from Rhodes University, and is a PhD candidate in History at UWC and a fellow at the Centre for Humanities Research. He has also been invited to share his activism work on national radio and television platforms and has had the pleasure of working with Maldonado-Torres and his Rutgers Advanced Institute for Critical Caribbean Studies. His meditations on race & racism have been published on platforms such as Mail & Guardian, The Con, Sunday Tribune and others. U of T Supervisor: Alissa Trotz, Director (A&S Centre for Women & Gender Studies)
Zuko Wonderfull Sikhafungana, PhD student, Anthropology
Zuko Wonderfull Sikhafungana is a PhD Anthropology student at the University of the Western Cape (UWC), a fellow at the Centre for Humanities Research (CHR) and artist in residence at the Factory of the Arts. He has also studied in the Netherlands in Leiden University as an exchange student. Zuko is a theatre maker, playwright, director, filmmaker, cofounder and artistic director of Back Stage Theatre Production (BSTP) a theatre company which is based in Strand, Lwandle township. His research field of interest lies within the margins of 'community' and mainstream theatre. His MA dissertation focused on ways in which black theatre artists from marginalised disadvantaged communities with and without formal training negotiate themselves within theatre spaces in Cape Town. Attempting to demonstrate how works of art that awkwardly sit with labels such as "community" or "mainstream" theatre are emerging more and more in the Cape Town theatre scene. Through outreach initiatives in the city—the Zabalaza Theatre Festival, the Magnet Theatre Culture Gangs, the Full Time Training and the Job Creation Programme—that are offering opportunities to artists that are excluded from the mainstream theatre industry, providing channels and platforms that bring community theatre outside of the township space. His work highlights how community theatre artists are reclaiming and redefining what it means to practice theatre today inside and outside the townships. His intention is to extend his work to the national scale to assess the state of contemporary post-apartheid theatre in South Africa. U of T Supervisor: Kathleen Gallagher, Director, Centre for Drama, Theatre and Performance Studies.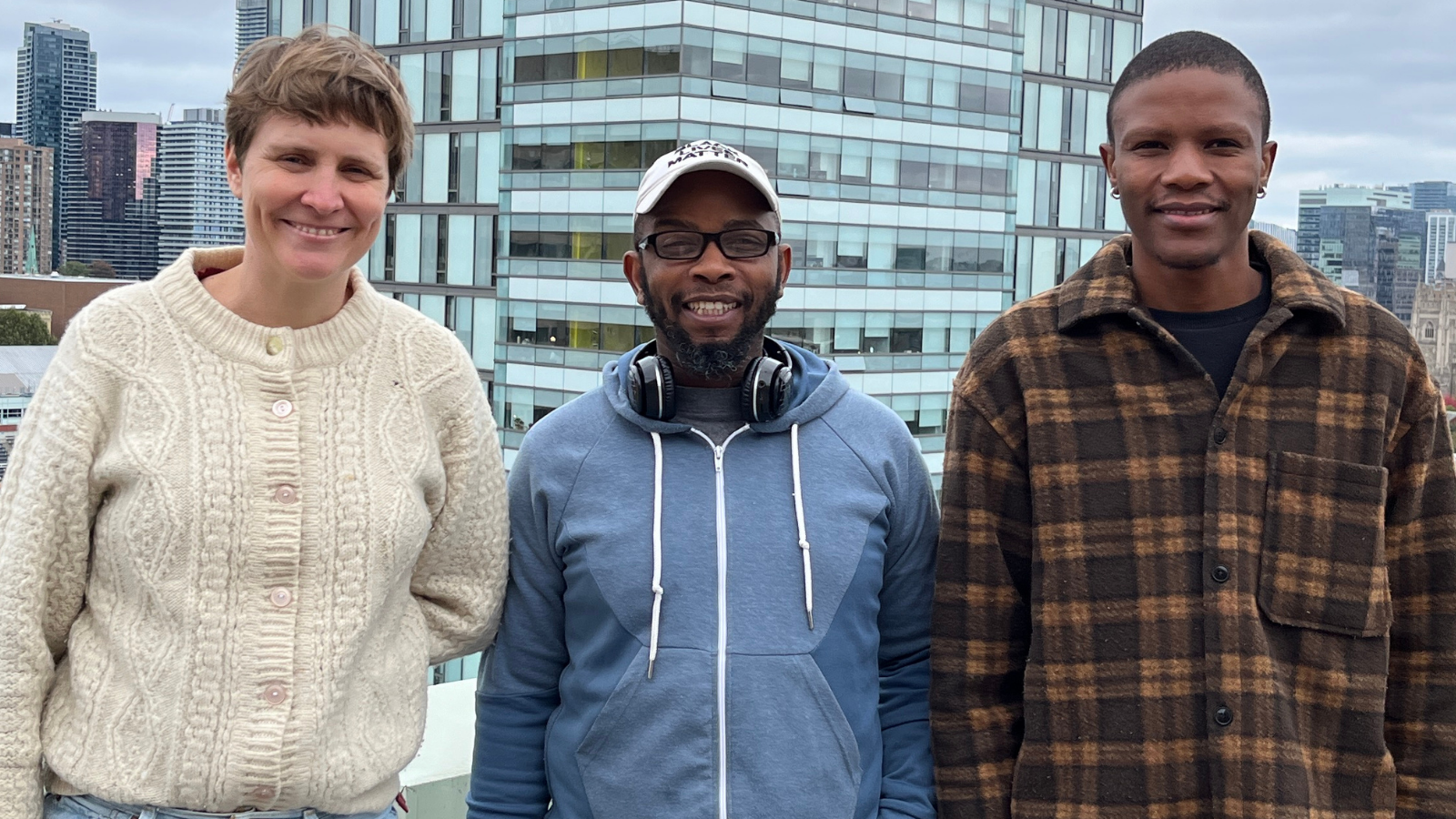 Categories
Tags