Each academic year, the Jackman Humanities Institute sponsors up to 12 Working Groups, consisting of graduate students and faculty conducting research or engaging in other scholarly exchange. In conjunction with the 2022-2023 Working Groups Call for Proposals, we're highlighting some current Working Groups.
The Visual Cultures of the Circumpolar North Working Goup brings together interdisciplinary perspectives on Indigenous, environmental, and settler pasts, presents and futures around the Circumpolar North to examine the complex visual/textual cultures of this region. Leads Mark Cheetham (Art History), Isabelle Gapp (Postdoctoral Fellow in Art History) and Ivana Dizdar (PhD student, Art History) provide us with an overview about their activities this past year.
JHI: What were you hoping to achieve with your Working Group? Did anything change from your original concept?
 
VCVN: We set out to foster interdisciplinary conversations centred around the circumpolar north and have achieved this beyond our expectations. A large number of the WG members have participated in every session, extending our conversations into topics we had not anticipated, including the eco-acoustic dimensions and militarization of art around the circumpolar north. We are working towards two outputs: an edited series with the Network in Canadian History and Environment (NiCHE) and a session at the annual UAAC art history conference to be held at UofT this year.
Although we had planned for a hybrid format from the beginning, we decided to go largely virtual in the new year. This allowed us to take advantage of the virtual meeting environment, namely allowing us to invite guest speakers from further afield and extend our 'physical' as well as scholarly reach across the circumpolar north. This shared yet virtual community has also garnered significant interest from the wider research community, through social media platforms such as Twitter. We look forward to building upon these far-reaching networks as part of our future outputs. This is not to say, however, that we have not benefitted greatly from everything Toronto has to offer. We have taken advantage of any pockets of time that allowed us to visit galleries and temporary exhibitions and engage physically with artworks beyond our computer screens.
 
JHI: How has the Working Group experience turned out so far?
 
VCVN: Despite the hurdles thrown up by ever-changing Covid restrictions, we have been able to successfully run a meeting almost every month, either as a hybrid event or virtually. This has worked out better than expected and allowed our group members who don't live in Toronto or who are on sabbatical/research leave elsewhere to still participate.
We decided early on to focus on alternatives to reading texts in preparation for our meetings. Instead, we watched documentaries or short films such as those offered through Isuma TV and artist websites, that offer corresponding points for thinking visually about the topics under discussion. This approach has offered an exciting alternative to reading yet another text, and extended our visual thinking to the enjoyment derived from watching films on topics such as Indigenous Knowledge, Arctic militarization, glaciology, and ecological sound and performance art.
 
JHI: Did you plan any events and if so, how did they turn out? Can you give us a synopsis?
 
VCVN: Alongside our regular meetings we have been lucky to experience Toronto's vibrant art scene. Our first such excursion, included an informal gallery visit to Feheley Fine Arts, where we received a private showing of their recent exhibition on the Inuit artist Shuvinai Ashoona, and with another visit scheduled later in April to the Sasha Huber exhibition at the Power Plant. We are fortunate to be coincidentally running this WG in tandem with the year-long Nordic Bridges festival led by Toronto's Harbourfront Centre and look forward to many more such visits in the months ahead.
 
We have also focused on bringing in guest speakers to complement and expand some of our initial ideas and topics of interest. Our first guest session included two guest speakers, Hester Blum (Penn State University) and Siobhan Angus (Yale University) speaking on ice, visual culture, and literary histories. Prof. Blum presented work-in-progress, tracing glacial erratics through nineteenth-century North American literature and social history. This forms part of a new book project. Dr. Angus took the opportunity to workshop her own thinking on the recent photography project by Louie Palu titled New Cold War, that documents militarization in the Arctic. These talks were structured through our own preliminary 'homework' that included watching the documentary Arctic Drift that recorded the MOSAiC Arctic expedition, as well as the Cold Cases project led by artist Susan Schuppli.
 
Our second guest event featured the composer and artist Paul Walde alongside readings on soundscapes in art. Walde's music and sound compositions are often staged as interdisciplinary performance works in the natural environment with an emphasis on glaciers and forests. Finally, our last meeting of the year will take the form of a library visit to the Thomas Fisher Rare Book Library to examine a selection of nineteenth-century texts relating to Arctic exploration from the Anglosphere.
 
JHI: How did you hear about the JHI's Working Groups?
 
VCVN: Professor Cheetham is a longstanding collaborator in JHI WGs. He was Acting Director of the JHI in 2011.
 
JHI: Can you say a few words about your overall experience for others thinking of applying?
 
VCVN: A JHI Working Group presents a productive and congenial forum in which to think through ideas with an interdisciplinary group of people, opportunities that might not otherwise be afforded in your own research, discipline, or department. It's especially advantageous to have dialogue among scholars at different stages of their academic careers. The group's activities, discussions, and mentorship of graduate students and early career scholars also offers a crucial framework for developing and honing doctoral dissertation topics and wider research ideas. Absolutely worth applying!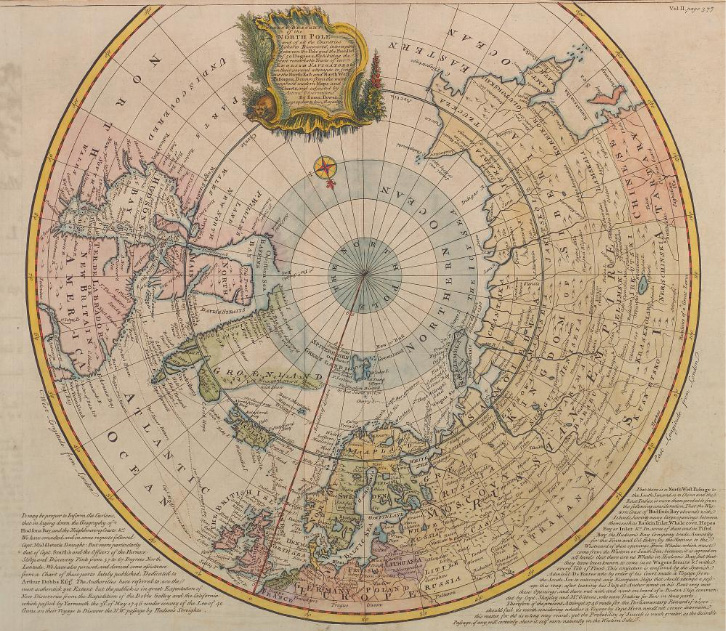 Categories