Schwartz-Reisman Graduate Student Conference In Jewish Studies, "Among Transgressors"
When and Where
Monday, April 24, 2023

9:00 am

to

6:00 pm
Jackman Humanities Building
170 St. George Street, 1st floor
Description
Schwartz-Reisman Graduate Student Conference in Jewish Studies
"Among Transgressors"
Date: Monday, April 24, 2023, 9 - 3PM
Location: JHB100
Co-organized by Miriam Schwartz and Julie Sharff
This conference will feature two panels of advanced PhD Students' work. The first is titled "Rhetorics and Propaganda", and the second is titled "Memory in Ashkenazi Culture - Across Borders and Times". A MA panel has also been organized, titled "Gender, Representation, and Grief", featuring scholars in the early stages of their work sharing their research.
Graduate students will come together to share their interdisciplinary ideas in the field of Jewish Studies on this exciting day.
 
Keynote Panel at 4PM:  "Beyond Politics: German-Jewish Refugees and Racism in South Africa"
Shirli Gilbert (University College London)
Date: Monday, April 24, 2023, at 4PM
Location: JHB100/ Zoom
 
Description:
Between 1933 and the outbreak of World War II, around 6,000 Jews fleeing Nazi Germany landed on South Africa's shores. Most came not because of any particular connection to the country, but simply because—for a time, at least—it was one of the few places in the world that would let them in. Unlike many other places of refuge in the global south, however, South Africa became a place of settlement rather than of transit: the vast majority who arrived chose to stay.
In this talk I will explore how the German Jewish refugees' historical experiences of antisemitism informed their engagement with South African racism before and during the early years of apartheid. While a number of refugees were outspoken in their opposition to the regime, the majority engaged with their adopted country in more ambivalent ways. A limited body of research has documented the refugees' contributions to South African social and cultural life and the close-knit communities they established upon arrival, but almost no work has been done on how the Nazi past informed this particular Jewish group's protracted engagement with the post-war world's quintessential racial state.
 
***
The keynote panel will be delivered in-person at JHB100 and virtually via Zoom.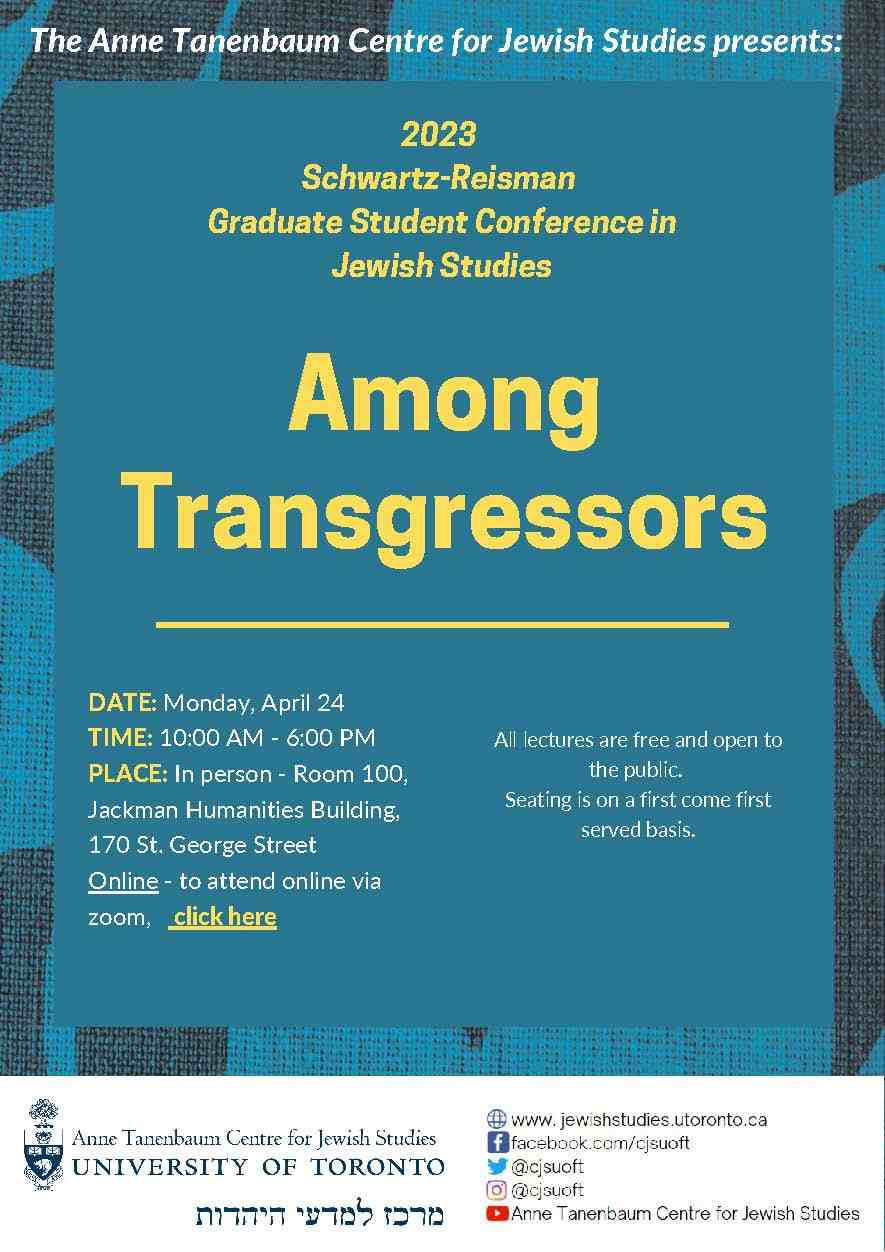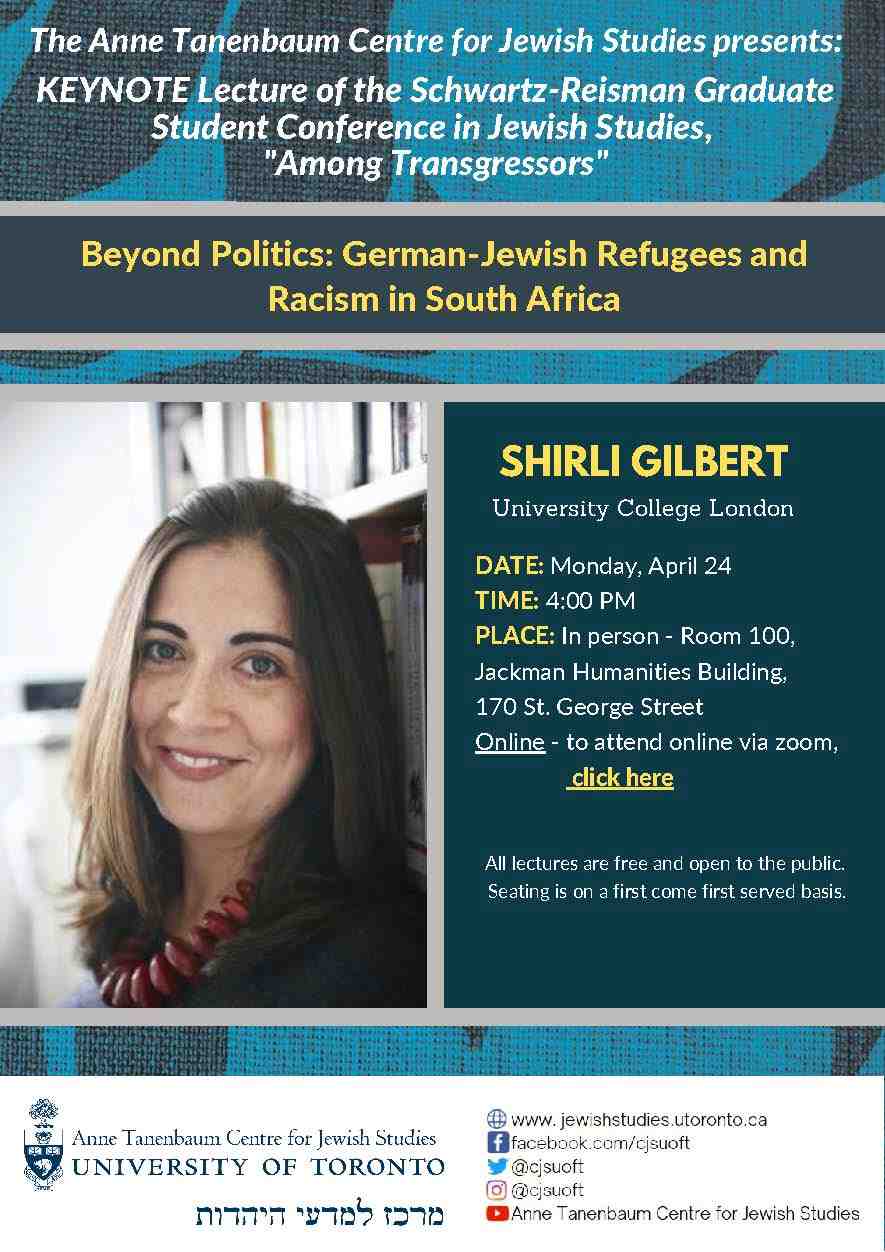 Contact Information
Anne Tanenbaum Centre for Jewish Studies
Sponsors
Anne Tanenbaum Centre for Jewish Studies
Map
170 St. George Street, 1st floor
Categories
Audiences