Scholars-in-Residence, a 4-week undergraduate residency focused on research in the humanities and interpretive social sciences, recently wrapped up another successful year.
JHI 6-Month Faculty Fellow Dimitry Anastakis led a project called Contesting Closure: Life Stories of Work and Community in Oshawa's Motor City, 1980-2019.
In partnership with Ingenium-Canada's Museum of Science and Innovation, the project helped train students to develop their historical research skills, oral history and interviewing skills, and digital history skills with the aim of creating an interactive digital history exhibit documenting automobile production in Oshawa. Students interviewed former General Motors employees, conducted primary research, and visited the Canadian Automotive Museum and Oshawa Museum. Students helped plan the design of the online exhibit about work at GM's Oshawa plant and its meaning for the community, its workers, and the broader Canadian economy.
For Prof. Anastakis, the Scholars-in-Residence experience was a positive one. "This was a fantastic experience for myself and for the students, in that it allowed us to pursue research that they were genuinely interested in, and we also did some fantastic field work/archival research. We also had the opportunity to interview former GM workers, which was an amazing experience for the students. The collaboration between myself, the students and the SiR program was really ideal, and we were able to advance the project significantly."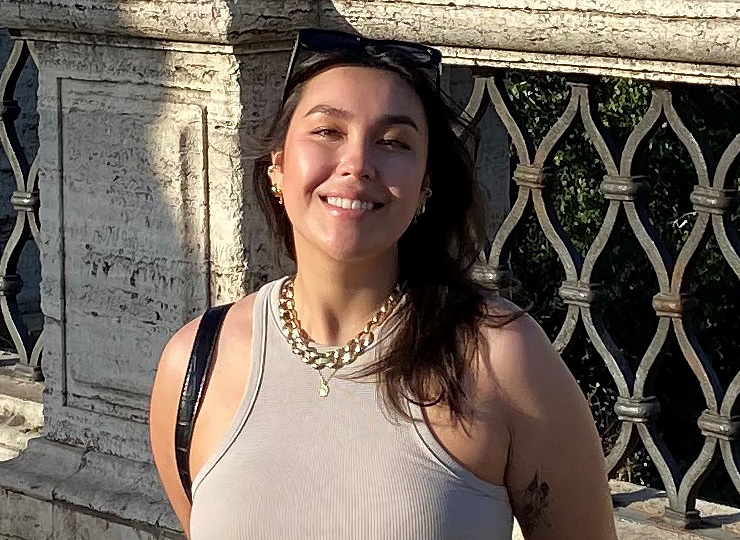 Fiona McCrow, an upper year undergrad majoring in History with double minors in Political Science and Environmental Studies, was one of five Scholars-in-Residence researchers on the project. "I had the pleasure of being a part of the inaugural research team, which meant that we needed to piece together a timeline of Ottawa's automotive history from 1980 to 2019. This involved a lot of primary source research, including combing through news articles, taking trips to archives such as the Canadian Automotive Museum, the Industrial Relations Library, and the Milt Harris Commerce Library, and interviewing former General Motors employees. Prof. Anastakis and our Ingenium collaborator Emily Gann had envisioned the oral interviews as the major component of our SiR experience. As a result, we also researched our interview subjects and prepared specific interview questions for them in tandem with the historical context related research."
One of the hallmarks of the Scholars-in-Residence program is to provide students with an opportunity to collaborate with an interdisciplinary and intellectually vibrant community and to build relationships with peers, professors, and research professionals. For McCrow, the SiR program "really fostered a sense of academic community and pride. It provided me with an understanding of the unique processes of independent and collaborative research and helped me learn the ways in which I work differently within those contexts––something that undergraduate students often don't get to experience. Working in a focused and intensive research setting with a consistent team for a month was also very rewarding. I felt that our team was very effective in capitalizing on our personal strengths to complement and amplify our collective productivity. Thanks to the freedom that Prof. Anastakis and Emily gave to our team, we also felt a strong sense of ownership with this project, which in turn fostered a strong sense of pride in the work that we were doing."
McCrow continues, "My favourite part of the SiR experience was gathering in Burwash for dinner and hearing about the various research projects and their progress from my peers. It was fascinating to consider how so many ground-breaking projects across such a wide range of disciplines were happening simultaneously, right next to one another in the rooms of Northrop Frye Hall. Since we spent most of our day thinking about our own projects, reconnecting with the other scholars at the end of the day helped me find perspectives and approaches that I hadn't considered in my own project."
After her experience, McCrow recommends Scholars-in-Residence for "anyone considering research and graduate school, as this is a great opportunity to figure out if research work is something suited to you. The way that the SiR program is structured, both in terms of the collaborative nature and the diverse ways in which research can be presented, reflects what research outside the classroom is often like."
Although Scholars-in-Residence is over for this year Prof. Anastakis is continuing the project and hiring three of the researchers as Work Study students: "I have nothing but positive comments about SiR", he says. Project information and registration details for Scholars-in-Residence 2023 will be available next January.
Categories